Finding Australian office space has never been easier
OfficeSpace.com.au is dedicated to helping people find serviced offices available to rent exactly where they need them, when they need them.
We work closely with the office providers to help people find the lowest possible prices for the best locations. Whether you need executive offices in Sydney, serviced office space in Perth, a sophisticated location in Melbourne, furnished space in Brisbane or Adelaide, or an office anywhere else in Australia, we can help.
With the flexibility of a short-term lease, the convenience of being able to simply move in and all the details taken care of for you, it can be as easy as finding your ideal Australia location, signing a contract and moving in.
Popular Office Space Locations
Finding Australian office space has never been easier
OfficeSpace.com.au is dedicated to helping people find serviced offices available to rent exactly where they need them, when they need them.
How to find the best Australian Office Space
Office Space : Shared & Coworking Spaces : Virtual Offices
We can help you find the type of office or workspace that you want, no matter where you need to work or how long you want it for. From its very beginning, the OfficeSpace.com.au service has been about helping people find the right space at the right price, and making transitioning to a new productive environment as easy as possible for our clients.
The types of office space we offer include:
Private Office SpaceSmall private office suites for 1 to 10 people in professional business centre or office tower environments on short term rental agreements from one to six months or longer. This furnished office space to rent typically includes furniture, utilities, WiFi/high speed internet and cleaning services. They will often also include other business support services and facilities.
Shared & Coworking SpacesGrowing in popularity with start ups, project teams, freelancers, entrepreneurs and micro businesses, shared and coworking office space is ideal for those that need flexibility and agility in their workspace. These workspaces also normally offer hot desks that can be rented from as little as an hour at a time. Despite the casual vibe most coworking spaces offer they are nevertheless high-spec workspaces offering a huge range of facilities and amenities alongside a collaborative, laid back work environment.
Sublease Office SpaceAn affordable way to lease small conventional office space since you are subletting part of the property from the primary lease holder.
Virtual OfficesAnyone who needs a professional business address but not the actual space will find virtual offices a great idea. At a much more affordable price tag than actually renting space you get a business address in a prestigious location as well as other services such as use of meeting rooms, day offices, mail handling and more.
Conventional Leased Office SpaceIf your company needs a large amount of office space or a longer term solution that you can brand and outfit as your own then conventional office space leasing is an ideal solution. If you're looking to expand and grow your business this is a good option.
Warehouse & Industrial UnitsAffordable workspace that comes with storage, often in industrial parks or other out of town locations however we do have some CBD warehouse and industrial units available. Give us a call for details.
What can OfficeSpace.com.au do for you?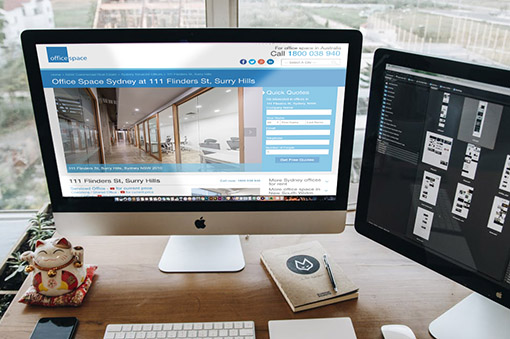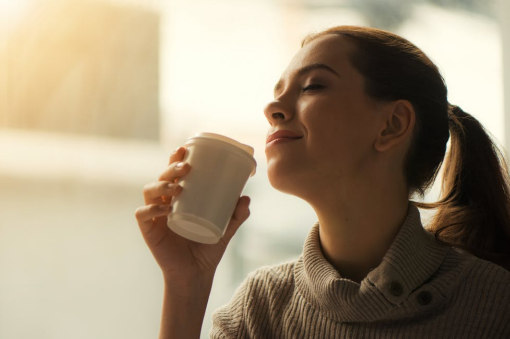 We can help you find the space you need in the location you want at a price that fits your budget
Why should I use OfficeSpace.com.au?
You can search our site for available workspace or just tell us what you want and we'll do all the work for you.
Our service is absolutely free and we're happy offer advice with absolutely no obligation to use our services.
We can help you secure the perfect space at an awesome price.
We can take all the hard work out of finding office space, leaving you free to get on with doing what you're best at - running your business.
What sort of office space do you have?We feature a range of workspace types including private offices, coworking spaces, conventional office space, sublet offices, warehouse and industrial units, virtual offices and more. We have space that you can rent for a single day and we have space that you can lease for several years.
Are bills included in the office rental price?Much of the commercial office space we feature is offered at affordable rental prices with some set up costs and bills included such as furniture, utilities, wifi and high speed internet. Many of the properties also offer parking alongside high-spec facilities and business support services which are either included in the price or incur a nominal fee.
Where do you have office space?OfficeSpace.com.au lists commercial properties and office space for rent in central business districts, financial districts, inner city suburbs as well as locations further afield. Hundreds of office properties are listed on OfficeSpace.com.au with thousands of private and shared offices to rent, coworking spaces and desk space, sublease, industrial units and other office space in Australia.
Most of the office space listed on OfficeSpace.com.au is in a professional office building or dedicated coworking environment. These are usually strategically located near public transport and/or main road networks making it easy for you to commute and for clients to reach you.
How much does your service cost?Our service to you is absolutely free of charge. We are able to secure the workspace you need at the lowest price because we know the market and we know the providers. We are happy to offer you free advice even if you find office space through another avenue. No cost, no obligation!
How do I find the space I want on OfficeSpace.com.au?You can search for your preferred business location by entering a city into the search box or selecting one from the drop down menu. We feature all of the major CBD's as well as prime business addresses in popular office locations throughout inner city suburbs.
Each location page lists the currently available offices to rent. Click on an office to view photos and read details of what the commercial property offers. You can add as many spaces for rent as you want to your shortlist on the Quick Quotes form. Once we receive the form we'll get right back to you to discuss your exact requirements and offer expert advice.
Is this all the office space you have?We only list currently available office & coworking space on the website but we are in constant communication with office providers and office property managers about space that is due to be available soon as well as brand new office space. So if you don't see what you need on the site let us know what property type and location you're after and we'll find out when it will be ready for you to move in.
Your perfect office might be available tomorrow so get in touch today!
We are here to help with all your office needs.