Parramatta Offices for Rent in 4 Buildings
---
Find a Private or Shared Office in Parramatta
Find office types such as serviced offices, coworking spaces, sublet and shared office space in Parramatta, New South Wales - the second Sydney Central Business District, right here on Australia's great office provider: OfficeSpace.com.au. We currently have Parramatta serviced offices available for short term rent on flexible terms. Located in prime business positions, these professional business centres and professional office buildings offer fully furnished and equipped furnished office space in a range of sizes and configurations. With short term and flexible rental agreements, you will have all the benefits of an enviable Parramatta business address inclusive of a wide range of support services, transport links and facilities, without the usual commitments of a conventional office space lease.
Parramatta Office Space Market
The town of Parramatta in New South Wales contains approximately 700,000 square metres of office space, evenly split into primary and secondary inventory. Most offices are located near Parramatta River and Church Street, which is considered the town's CBD and is home to Westfield Shopping Centre, one of the largest shopping centres in Australia. Church Street owes its name to St John's Cathedral, which was constructed in 1903 and is Parramatta's oldest church. The Eclipse Tower is the most prominent office building in the area.
Vacancy Rates: The Parramatta NSW office market is known for having some of the lowest commercial real estate vacancy rates in Australia, and a very low amount of office stock withdrawals. With 2 per cent vacancy rates rates for A Grade space and steady demand, Parramatta is in fact one of the strongest office markets in the Greater Sydney area. Vacancy levels for secondary office types are also lower than the state's average, and in late 2017 they averaged 7 per cent.
Average Rental Values: As for effective face rents, they average $415 / sqm but can go as high as $500 / sqm for A Grade properties. This makes Parramatta NSW office rental values some of the highest in the Sydney Fringe market. Incentive levels for all professional office grades range between 15 and 20 per cent.
Market Outlook & Future Developments: On the whole, the Parramatta office market is set for further growth. Expansion will take place towards the western end of the city, most notably with the construction of Parramatta Square, which will be the largest development the area has seen in years and will consist of two mixed use towers that will add more than 100,000 square metres of A Grade space. Completion date for this project is set for 2020.
Business Environment in Parramatta
Parramatra NSW is the most important urban centre in Greater Western Sydney, and is one of the largest major business and commercial centres in NSW. The town has an active commercial scene and its economy is firmly established, since Parramatta was founded at approximately the same time as Sydney, New South Wales.
Parramatta businesses enjoy a convenient location only 30 kilometres west of the Sydney CBD and ease of access to the city's business facilities via the Western Motorway. Other strengths of this location include access to a diverse and multilingual population and a workforce with a high level of specialisation.
Parramatta NSW is a global gateway that continues to draw a steady amount of infrastructure capital investment, and almost a third of Australia's top 100 companies are present in the city. All in all, the Greater Parramatta business community made up by more than 24,000 companies, the majority of which are small and medium sized businesses
Key Industries: While retail is an important driving force of the economy, the government sector is also large in Parramatta, New South Wales, considering the city's size, and several justice and immigration public offices can be found in the town centre. Other important industry sectors are finance, insurance, TV and film, and education. The healthcare and medical research industries are also prominent, since Parramatta is home to Westmead Health Precinct, Australia's the largest hub of its kind and one of the largest in the world.
Major Employers & the Labour Market: In addition to Westmead, the largest employers in the area are Sydney Water Corporation, New South Wales Police, Westfield Parramatta, HSBC, AON, Australian Unity, QBE, and State Plus.
The local labour market consists of a workforce of approximately 115,000 people and the percentage of workers with a bachelor degree is higher than in Sydney. In particular, the Parramatta worker base has strengths in engineering, healthcare, management, and information technology, and graduates from Western Sydney University are known for their skills in Business and Law.
Overall, healthcare, public administration, and finance provide almost 40 per cent of all jobs in Parramatta and employ nearly 12,000 people.
We Can Help You Find Parramatta Office Space
OfficeSpace.com.au offers businesses of any size a simple, quick and easy way to rent a furnished office space, hot desk or virtual office solution in Parramatta. A number of the office buildings we list have amenities like manned receptions, disabled facilities, fast broadband Internet connectivity and telephone lines. This can help remove the usual time-consuming process involved in setting up a furnished office, and let you focus on running your business. If you require transport links to Sydney's CBD, Liverpool New South Wales, Coffs Harbour, Quakers Hill, Newcastle New South Wales, Macquarie Park or similar - we can help you.
Most of the commercial real estate featured on this site provide a wide range of business support services which include trained reception and office administration personnel and, in some cases, IT support staff. Additionally, many of the business centres also provide spacious conference and meeting room services with free car parking, kitchen areas and, in some cases, even onsite gyms.
Select any of the serviced offices and/or coworking spaces on this page. The Parramatta office space on this site is located at prestigious business addresses and is available on flexible terms, allowing you to rent your choice of Parramatta serviced offices, coworking spaces with dedicated and hot desk options, professional office space, sublet or virtual office space for the length of time you require.
Contact OfficeSpace.com.au
There is more flexible office space available than ever before and, with prices to suit every budget, companies will be able to find what they need using OfficeSpace.com.au. If you are looking for a flexible office space with broadband Internet, 24/7 access, high-spec facilities and business support, you have come to the right place. Use our office finder to locate the ideal office solution for you, close to various transport links helping you reach essential locations such as Sydney CBD, North Sydney, North Ryde, Crows Nest, Baulkham Hills, Frenchs Forest, Sydney Airport and more. Get in touch and we will do everything we can to help you find your ideal Parramatta furnished and flexible office space.
Office Space for Rent in Parramatta, New South Wales
There are 4 office towers, landmark buildings and commercial properties in Parramatta with spaces available for rent or lease including:
Featured Parramatta Business Locations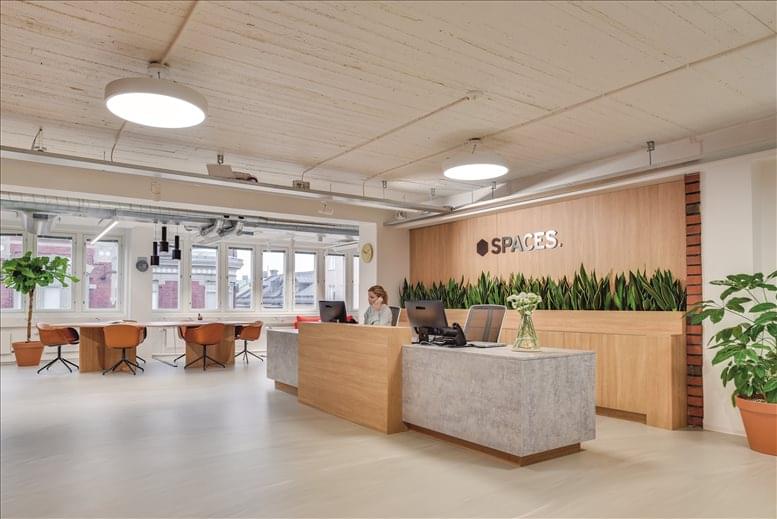 8 Parramatta Square
Parramatta Office Space
Welcome clients into the impressive triple-height lobby of this purpose-built venue, and find inspiration at your desk where floor-to-ceiling windows let in plenty of natural light. Your company... Read More >>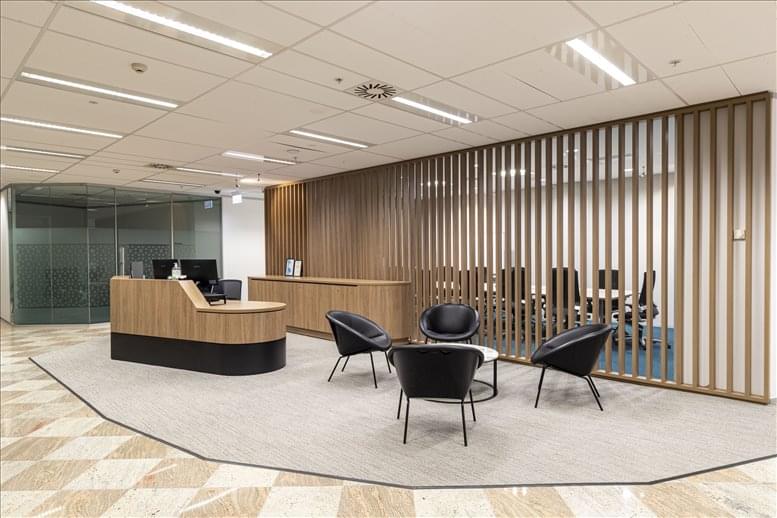 60 Station Street
Parramatta Office Space
The floor plan allows for shared, flexible workspaces with 25% of the floor allocated to community activities. This is well above the industry recommendation and a feature which is consistent across... Read More >>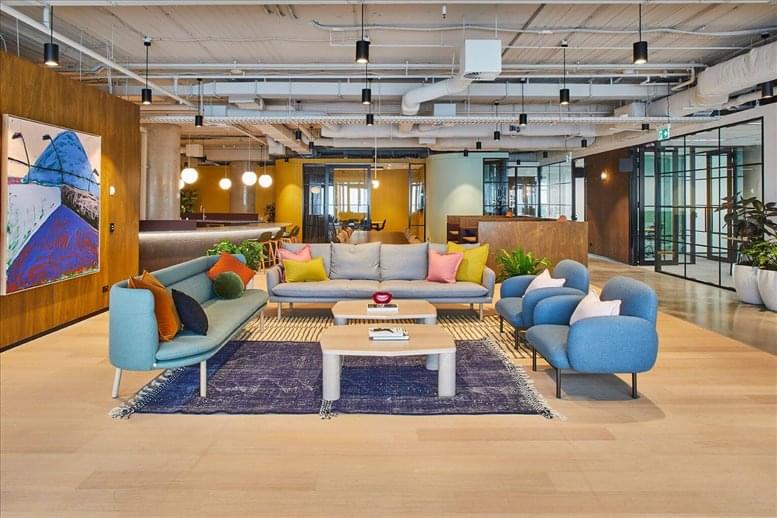 32 Smith Street
Parramatta Office Space
The building is a wonderland for all things digital - providing an ever-expanding hub of creatives with never-ending networking opportunities. This business centre is the leading workspace provider... Read More >>