South Yarra Offices for Rent in 6 Buildings
---
South Yarra Cheap Serviced Offices in Melbourne's Suburbs
You can search OfficeSpace.com.au for South Yarra serviced offices, coworking spaces and shared office space for rent at professional business centres and commercial office properties. These fully furnished and wired workspaces are available now on flexible, short term contracts, ready for you to move in and get straight to work.
Office Space in South Yarra
The South Yarra office market covers part of the City of Stonnington and some areas of Melbourne, although the vast majority of office space located in South Yarra is along Toorak Road and near public transport bus and the South Yarra train station. Office accommodation is also available in business centres, serviced offices, and in co-working spaces, and the total office inventory amounts to approximately 160,000 square metres.
If you are looking for an office suite or virtual office options in the ideal location of South Yarra VIC, we have many commercial properties for rent. Some of these selected offices include services such as 24hour access, conference space, business lounge areas, meeting and boardroom facilities, easy access to South Yarra train station, broadband internet, hot desk facilities, car parks and more.
South Yarra Office Market: While within close proximity to districts like Cremorne, St Kilda Road, and Richmond which are considered established office markets, decreasing availability in these areas has proven beneficial to landlords located in South Yarra. On the other hand, high rates of commercial-to-residential conversions keep furnished office supply at relatively low levels when compared to nearby areas, and contribute to the very tight market conditions of this office market.
Rental Costs for Serviced Offices South Yarra: Average office rental rates are below $300 / sqm, with incentives ranging between 20 and 25 per cent, which makes South Yarra one of the most affordable office destinations within the Melbourne Fringe market. However, selected offices located along the Yarra riverside / Chapel Street area can be pricier and exceed $500 / sqm. Serviced office space in coworking areas starts at $350 / month, and the monthly cost of serviced offices goes from $500 to $1,000. Vacancy rates are in line with other fringe sub-markets at around 7 per cent.
Market Outlook & New Office Space Development: The local office development pipeline is under constraint, since most new commercial developments involve the construction of hotels, modern buildings and residential buildings, although several proposals have been submitted for mixed-used developments within close proximity of the South Yarra Railway station.
Reasons to Rent Office Space in South Yarra
South Yarra offers an ideal location only 4 kilometres away from Melbourne's Central Business District, and is served by road, a train station, tram, city buses and a few other transport links. The area is located a 30-minute drive from Melbourne airport, which has direct links with top business destinations in the Asia – Pacific region, the Middle East, and North America.
The benefits of South Yarra for you and your employees include the fact that South Yarra is a central location offering walking distance to shopping centre facilities, spectacular views, an abundance of cafes and restaurants, convenient transport links to Melbourne's Central Business District, easy access to the Railway Station and other public transport - just to name a few!
Key Employers & Industries: Retail, leisure, accommodation, and food services are the most important economic sectors in South Yarra. Along with healthcare, business services, utilities, waste services, finance, and insurance.
The key employers situated in South Yarra, are Melbourne High School, Woolworths, Aldi, Big W, Sofitel, and The Flight Centre, although small employers are also well represented here and receive strong support from local authorities. For instance, South Yarra Victoria has been included in the Stonnington Economic Development Strategy 2017-2021, which aims to increase the supply and affordability of commercial space in order to attract new businesses and generate higher levels of economic activity.
Labour Market: The labour market in South Yarra VIC has been experiencing high levels of job creation, and in fact, employment gains here are higher than in Melbourne's CBD. More than 13,000 people employed locally, and unemployment levels are below 5 per cent.
The most common occupations involve those in professional, scientific, and technical services, and in retail trade, but the knowledge and creative industries are creating a significant amount of new jobs in the area, mainly in occupations like engineering, IT, FinTech, computer systems, and architecture.
Business Support: Information, resources, and different types of business assistance can be obtained from Business Victoria, the City of Melbourne, Small Business Mentoring Service, Chapel Street Precinct Association, and the City of Stonnington.
Contact OfficeSpace.com.au
If you need help with your search for serviced offices or shared office space for rent in South Yarra, or anywhere in Victoria or throughout the country, get in touch and we'll help you find the perfect office centre or workspace in your ideal location.
Choose from a wide range of office options such as: commercial properties, virtual offices, private offices and serviced offices situated in the heart of South Yarra. Contact us now to find the serviced office space that's right for you.
Office Space for Rent in South Yarra, Victoria
There are 6 office towers, landmark buildings and commercial properties in South Yarra with spaces available for rent or lease including:
| | |
| --- | --- |
| 14 Ellis Street, South Yarra | Coworking / Shared Office |
| Level 4th, 11-13 Wilson Street | Coworking / Shared Office |
| 11 Wilson Street, South Yarra | Private / Serviced Offices, Coworking / Shared Office |
| Como Office Tower, Levels 19 & 20 | Private / Serviced Offices, Coworking / Shared Office, Virtual Office |
| 54 Davis Avenue, South Yarra | Private / Serviced Offices |
| 627 Chapel Street, South Yarra | Private / Serviced Offices, Coworking / Shared Office, Virtual Office |
Featured South Yarra Business Locations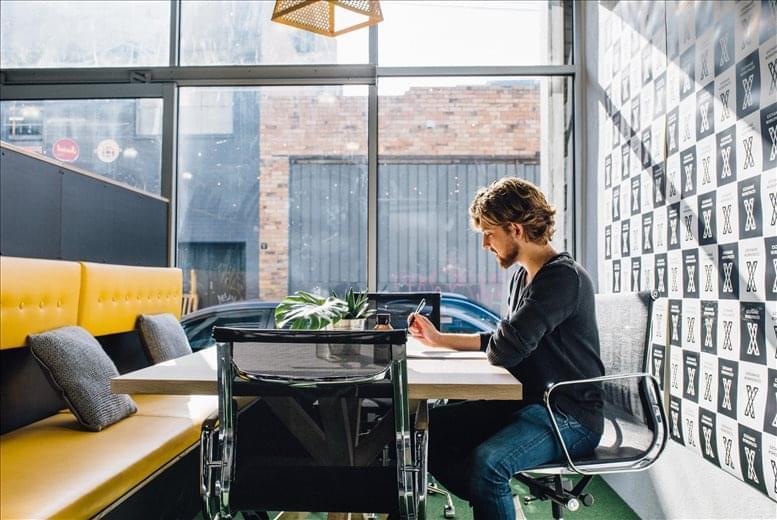 14 Ellis Street
South Yarra Office Space
This centre works on the belief that environments have the potential to motivate, inspire and cultivate creativity, so these offices allow you to share space with like-minded entrepreneurs, start-ups... Read More >>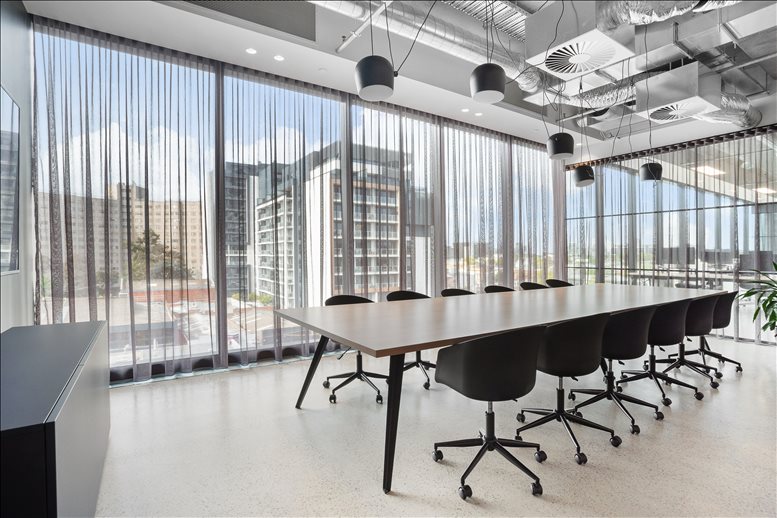 Level 4th
South Yarra Office Space
This sleek and modern workspace will inspire members to love coming to work each day. This centre has a team of talented, ambitious and creative digital marketers looking to share the space with... Read More >>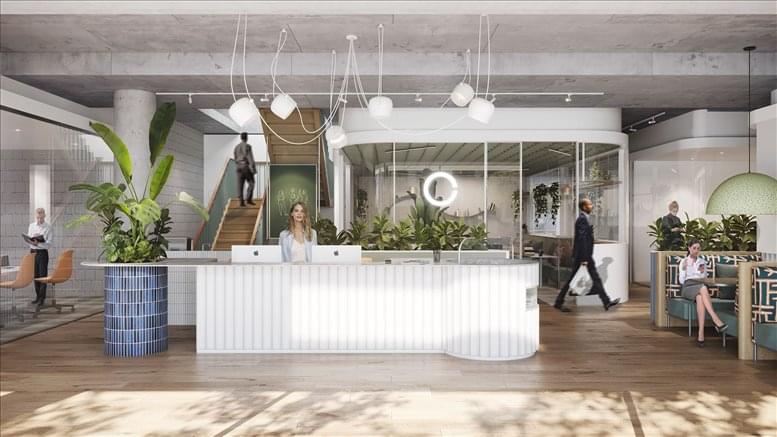 11 Wilson Street
South Yarra Office Space
This space is designed with the belief that thoughtful design is essential to improving the lives of the members. We are home to businesses like PayPal, Vice, TransferWise, and freelance creatives... Read More >>