Richmond Offices for Rent in 8 Buildings
---
Rent Serviced Offices & Coworking Spaces in Richmond VIC
With offices available in Richmond immediately, OfficeSpace.com.au can help you get in to office space that is ideal for you. Whether you are looking for serviced offices, virtual offices, a private office or coworking spaces in Richmond, our team has in-depth knowledge of the local office market in Richmond, which enables us to find the commercial property or office space you require from a wide range of high quality locations and office building options.
Office Rental in Richmond VIC
Richmond is being increasingly chosen as a suitable office location by large tenants who were previously based in suburban areas and were looking to relocate to serviced and shared offices closer to the Melbourne CBD. Stock withdrawals in downtown Melbourne CBD and the conversion of secondary office units into residential premises are other factors that have been driving vacancy rates in Richmond down.
Richmond's Office Market: Richmond has a small but active office market that is divided into three main areas:
a small cluster by Richmond Station;
another one along Bridge Road and Swan Street;
and a third area near Victoria Gardens station on the eastern part of the district.
Office Occupier Profile: The typical occupier profile in Richmond VIC involves companies offering professional business services such as marketing, traditional and contemporary design, media, and advertising.
Average Rental Values: Average rents in Richmond, Victoria, are considerably lower than in other nearby office locations, with values ranging from $300 / sqm to the high $300s. Prices may increase in the medium term due to decreasing availability and rising demand. Some parts of Richmond (such as the Church Street area) have traditionally been slow markets, but they are now absorbing some of the demand for office properties in nearby Cremorne. This area is set up for redevelopment and several office buildings are likely to be refurbished to high standards.
Outlook & Future Development: Richmond, Victoria also has an active development pipeline, as in 2017 there were 11 projects with approval, which were expected to add approximately 100,000 square metres of office space to the district. Across the area, demand for commercial offices is set to keep rising and there is talk about Richmond eventually becoming Melbourne's tech hub.
Richmond's Business Environment
According to the Australian Bureau of Statistics, more than 5,000 businesses call Richmond home, and the area is especially popular among micro-enterprises, since a quarter of all business have 1 to 4 employees. Richmond VIC also has an active start-up scene with approximately 500 new companies registered every year, although it also has a high business exit rate.
Over the past few decades, Richmond has been transformed from a primarily working-class neighbourhood into a thriving commercial district.
Key Industries: The main industry sectors behind this revitalisation are hospitality, leisure, and tourism, construction, healthcare, finance, insurance, and real estate. Richmond is also one of the main activity centres within the Melbourne area and is included in the Melbourne 2030 development strategy, which aims to improve connectivity between activity centres, telecommunications infrastructure, and support a creative innovative industry base.
Major Employers in Richmond, Victoria: The top employers in Richmond are Star Network, Australia Post, Nova 100, Amora Hotel, NHP Electrical Engineering, BAE Systems, along with many small businesses in the food and accommodation sectors. Richmond employers have access to a qualified talent pool drawn from nearby Swinburne University of Technology and University of Melbourne (Burnley Campus), which have recognized strengths in environmental research, arts, contemporary design, physics, information technology, and communications.
Business Support & Incentives: Business support is available in the form of small business grants, funding, and incentives offered by the state of Victoria. Other benefits of setting up a business in this area include a central location only 4 kilometres east of downtown Melbourne, and accessibility by public transportation and motorways that connect the area with the city centre, Central Business Districts and other parts of Greater Melbourne.
Regardless of the size of your company or what specific requirements you have, we have a wide selection of offices to suit your needs in Richmond, VIC. With flexible rental contracts and a range of professional business support services and facilities included, the above listed Richmond office space is ready and available to suit you. Many of our serviced offices offer easy, short term and flexible rental agreements, so that you can gain the benefits of an extensive range of services and a prestigious office address in Richmond.
Serviced Offices Richmond VIC: Professional Amenities & Facilities
A wide selection of the business centres include office features such as office administration, hot desk facilities, air conditioning, dedicated reception and on site IT support staff, fast internet and WiFi services, lounge and meeting room services.
A number of our serviced offices and private office spaces feature essential amenities such as bike racks, car parking, air conditioning, hot desk facilities, while also residing in areas close to public transport links such as the train station.
In addition, a number of the office buildings provide onsite parking or are conveniently located for easy access to the train station. Most of the serviced office space comes with utilities included as well as dedicated desks or day pass access, bike racks, 24hour day and night access, office cleaning, dining and kitchen facilities, and break out areas. If you are seeking furnished offices with contemporary design, the majority of the commercial property we list can cater for this.
Simply choose any of the Richmond VIC offices for rent listed on this page. All of the office space and executive office suites are available on flexible rental terms to suit your requirements and are located in prime Richmond business positions.
Contact OfficeSpace.com.au
OfficeSpace.com.au also contains a wide range of professional office space in other prime locations, available on flexible terms. Camberwell office space is available 7km to the east of Richmond, and across the river we offer serviced offices in South Yarra. Call us today, and we will be be happy to help you find your ideal office space in Richmond, Victoria.
Office Space for Rent in Richmond, Victoria
There are 8 office towers, landmark buildings and commercial properties in Richmond with spaces available for rent or lease including:
| | |
| --- | --- |
| 285 Lennox Street | Private / Serviced Offices, Coworking / Shared Office, Virtual Office |
| 115 Bridge Road | Private / Serviced Offices, Virtual Office |
| 580 Church St | Private / Serviced Offices, Coworking / Shared Office, Virtual Office |
| 110 Highett Street | Private / Serviced Offices, Coworking / Shared Office |
| 100 Cubitt St, Cremorne | Private / Serviced Offices, Coworking / Shared Office, Virtual Office |
| 130 Cremorne Street | Private / Serviced Offices |
| 122 Cremorne St, Cremorne | Private / Serviced Offices, Coworking / Shared Office |
| 132 Cremorne Street, Cremorne | Private / Serviced Offices, Coworking / Shared Office, Virtual Office |
Featured Richmond Business Locations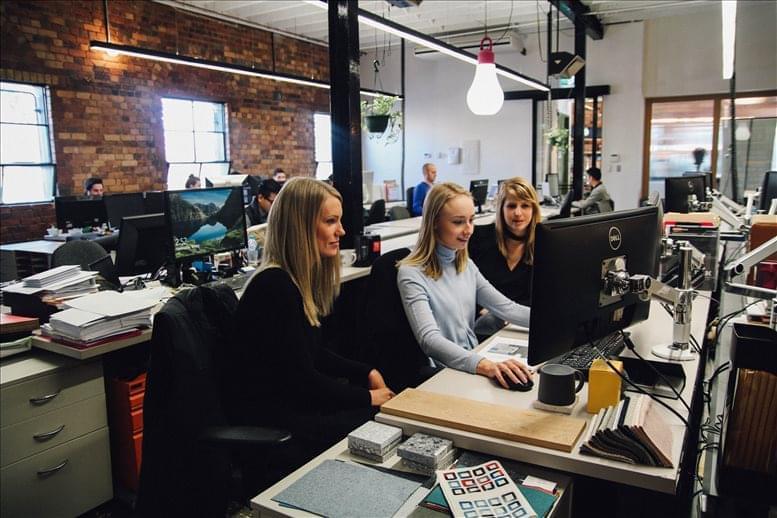 285 Lennox Street
Richmond Office Space
This architecturally-designed office space is based within a converted warehouse in the middle of Richmond. Perfect for small to medium sized businesses, 285 Lennox Street provides tenants with great... Read More >>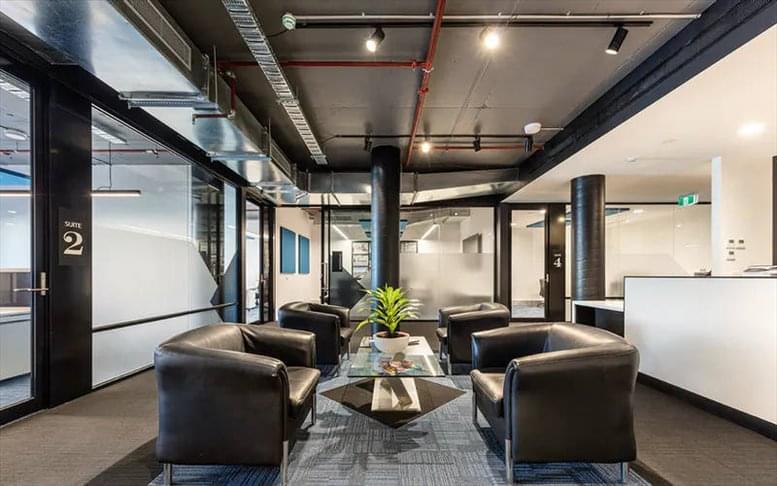 115 Bridge Road
Richmond Office Space
This unique workspace boasts 7 boutique offices complete with great amenities, sought-after end of trip facilities and convenient parking options. Businesses or freelancers looking to establish... Read More >>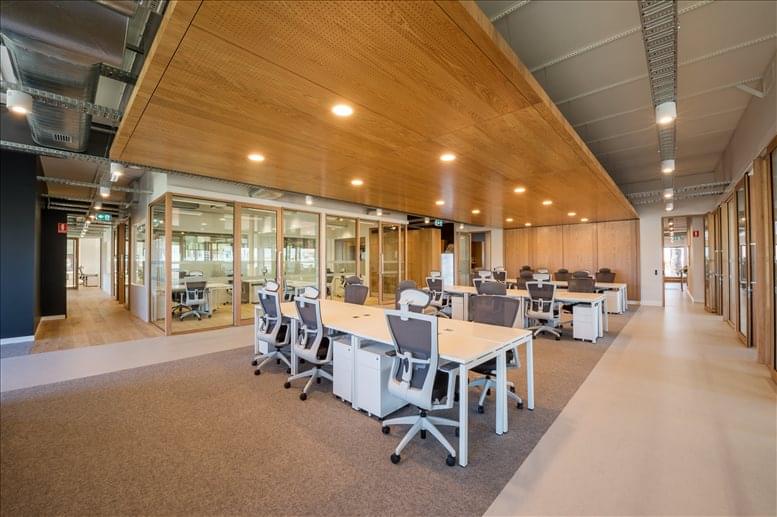 580 Church St
Richmond Office Space
This modern 2 level building set within a business park offers flexible terms, furnished service offices, shared office space, coworking spaces and virtual addresses, making it the perfect location... Read More >>