North Shore Offices for Rent in 2 Buildings
1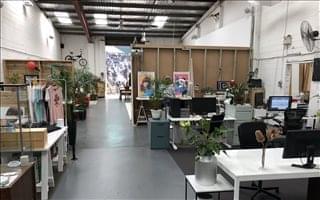 This Creative Space offers you a platform to develop professionally any field. The space Facilities include co-working studio/desks, Wifi, meeting rooms outdoors and indoors, photography studio, easy access to parking and walking distance to the westfiled mall, cafes and bars. The space is available to hire as an event, exhibition and space and for video... More photos/details >>
Coworking / Shared Office

This Creative Space offers you a platform to develop professionally any field. The space Facilities include co-working studio/desks, Wifi, meeting rooms outdoors and indoors, photography studio, easy access to parking and walking distance to the westfiled mall, cafes and bars. The space is available to hire as an event, exhibition and space and for video... Read More >>
106 Old Pittwater Rd, Brookvale
---
2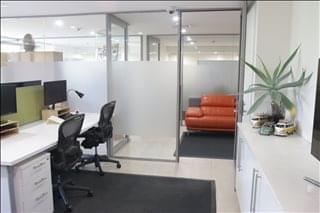 Rent Sydney Coworking Office Space BY THE BEACH at 339/341 Barrenjoey Rd in Newport, NSW. This beachside hub has an open plan layout with plenty of natural light, ultra fast internet and loads of perks. More photos/details >>
Private / Serviced Offices
Coworking / Shared Office

This Creative Space offers you a platform to develop professionally any field. The space Facilities include co-working studio/desks, Wifi, meeting rooms outdoors and indoors, photography studio, easy access to parking and walking distance to the westfiled mall, cafes and bars. The space is available to hire as an event, exhibition and space and for video... Read More >>
339/341 Barrenjoey Rd, Newport
---
---
Rent Upper North Shore Office Space
OfficeSpace.com.au has serviced offices, virtual offices and coworking space for rent and modern offices for lease in prime business locations with a prestigious office address of North Shore Sydney. These fully furnished and wired flexible offices and coworking spaces are available for immediate occupation on long or short term, flexible contracts.
Many of the buildings and centres we list offer all inclusive, short term rental agreements for fully furnished and serviced office space available, that comes with a host of professional services, high spec features and amenities such as a ground floor reception, hot desk facilities, 24hour access, car parking, personalised phone calls, and other great training facilities. This provides your company with a move-in ready private office space at a prestigious address in Sydney's North Shore, without tying you into a multi year lease. We have listed flexible offices within close proximity of Sydney International Airport, as well as modern offices for lease with easy access to the Central Business District and the Eastern suburbs.
Why Businesses Rent North Shore Office Space
As part of Sydney's global arc area, North Shore boasts high levels of economic activity and productivity levels. It consists of a cluster of small urban centres with a sizeable industry base, mainly in the city of Willoughby, Lane Cove, Chatswood, and Mosman.
Perks of being based here include an ideal location barely 10 kilometres away from Sydney's Central Business District, within close proximity of essential transport links, just 30 minute drive from Sydney International airport, and easy access to an affluent population.
Key Industries: The main industry sectors are professional, scientific and technical services, accounting for nearly 20 per cent of the total industry base.
Major Employers:The largest employers are Novo, Citrix Systems, SAP Australia, Wolters Cluwer, Medfin Finance, and INC Research
Labour Market: Willoughby City is a major centre of employment, with a workforce of approximately 50,000 people, with the most common occupational categories being professionals and managers, admin support, and clerical staff. The entire North Shore labour market is set to expand and to offer nearly 80,000 jobs by 2036.
Business Support: The most popular support programme among local business owners is Easy to Do Business, which provides free online resources to new and existing companies and also dedicated incentives for sustainable business initiatives.
North Shore Office Space Market
The North Shore office market is split into:
North Ryde
Maquarie Park
Crows Nest
St Leonards
Chatswood
which, together, amount to approximately to 1.5 million square metres of premium office space.
The largest sub-markets are Macquarie and North Ryde, with most 900,000 square metres of space. Overall, North Shore is considered an ideal location for furnished offices and private office space, since it offers affordable rents and ease of travel to and from central Sydney.
Following a period of decline, market indicators began to pick up in 2013, mainly due the growing number of office tenants who were pushed out of the central Sydney market by either high rents of diminishing supply, and who were looking for premium office units of under 500 square metres.
Vacancy Rates Increasing land values increasing and strong demand are pushing vacancy rates down in North Shore, and in 2017 vacancy rates were lower than the Sydney average at approximately 7 per cent for premium and A Grade properties and half of that figure for C and D Grade offices.
Average Rental Costs of North Shore Offices for Lease With regards to rental values, the most affordable office properties were in Chatswood, and the priciest were in St Leonards or Crows Nest. Average rental values for flexible office space range between $350 and $550 / sqm and incentives average 25 percent. B Grade offices average $320 / sqm, but are in the high $300s in the Chatswood area.
Outlook & Future Development The outlook for the local office market is positive, since the extension of the Sydney Metro line in 2024 will bring a revaluing of land along with higher activity levels. The local development pipeline features several projects in St Leonards, Macquarie Park, and North Ryde, and on the whole, North Shore is already drawing the attention of offshore investors.
Select from the serviced offices, modern offices, virtual offices, private office space and coworking spaces available for rent in North Shore above, and add them to your shortlist. These furnished offices are located at prestigious business addresses and are offered on flexible terms, giving you the chance to rent serviced and/or coworking space for whatever period you need with the option to scale up or down as your office suite requirements change.
Office Space for Rent in North Shore, New South Wales
There are 2 office towers, landmark buildings and commercial properties in North Shore with spaces available for rent or lease including:
Featured North Shore Business Locations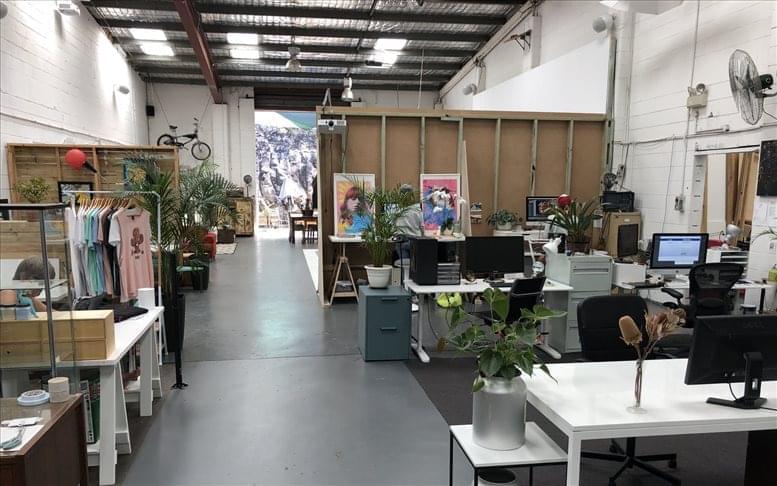 106 Old Pittwater Rd
North Shore Office Space
This Creative Space offers you a platform to develop professionally any field. The space Facilities include co-working studio/desks, Wifi, meeting rooms outdoors and indoors, photography studio, ... Read More >>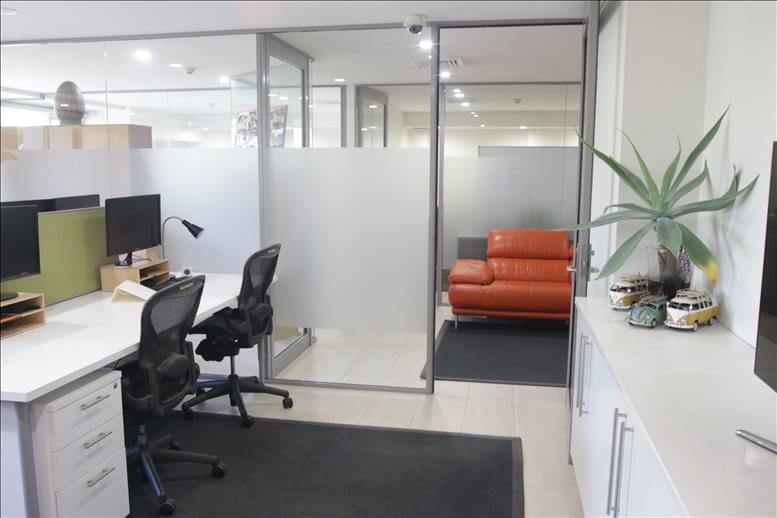 339/341 Barrenjoey Rd
North Shore Office Space
Rent Sydney Coworking Office Space BY THE BEACH at 339/341 Barrenjoey Rd in Newport, NSW. This beachside hub has an open plan layout with plenty of natural light, ultra fast internet and loads of... Read More >>