Melbourne CBD Offices for Rent in 51 Buildings
---
Rent Flexible Office Space in the Melbourne CBD
Renting or leasing top quality shared workspaces and private offices within this prestigious business location is a must. If you want to rent a Melbourne CBD serviced office, you have come to the right place. Search through our wide ranging list of top quality fully furnished offices and open plan co-work hubs to find your ideal working space.
What You Need to Know about Renting Office Space & Serviced Offices in Melbourne's CBD
As Victoria's capital city, Melbourne is one of the largest urban and commercial centres of the Australia – Oceania region. Companies wanting prestigious business addresses often find themselves in this fantastic, bustling location. Melbourne's CBD covers an area of approximately 6 square kilometres. Financial and banking institutions are clustered around Collins Street, law firms are concentrated along William Street, and there is a cluster of creative businesses east of the Docklands.
Melbourne CBD Office Market: The Melbourne office market is known for outperforming those in all other Australian cities, except for Sydney. The city experienced a large commercial development boom in the 1990s, and is in the middle of another surge in office construction. As a result, Melbourne is set to become the country's largest CBD office market, in a markedly opposite trend to what is being observed in Sydney, where the CBD office market is shrinking. Those in search of a professional working environment are heading to Melbourne's CBD.
Vacancy Rates & Serviced Offices Melbourne CBD Prices: Absorption levels are on a record high due to strong demand mostly coming from small businesses looking for centrally located quality assets. Decreasing vacancy rates are also fuelled by an active economy, which has driven rental rates up, especially for premium assets in the CBD, which in late 2017 averaged $446 / sqm. A Grade offices in the city centre average $353 / sqm, whereas B Grade properties can be found for under $300 / sqm.
Melbourne CBD Office Market Trends & Outlook: As for future office suite developments, new projects have staggered delivery dates extending beyond 2020, and are mainly due to be built in the Docklands, Western, and Eastern Core areas. Vacancy rates are set to experience a sharp increase by 2020 and reach or exceed 12 per cent, moving towards convergence with other major Australian cities. Incentives are expected to remain between 27 and 30 per cent.
What You Need to Know about Opening an Office Suite in Melbourne's CBD
Key Industries: Central Melbourne boomed during the late 19th century as a result of the Gold Rush, and served as Australia's capital city for several decades. Finance and mining largely drove the expansion of the economy during the 1970s, although eventually finance and professional services became the dominant industries in the city. The creative sector has been gaining importance along with other high-value industries, such as biotechnology, information technology, clean tech, and advanced manufacturing.
Key Employers & Occupations: Some important employers based in Melbourne's CBD include mining multinationals Rio Tinto and BHP, as well as several large Australian corporations like Telstra, TabCorp, Foster's Group, Transurban, and leading financial institutions such as National Australia Bank and ANZ.
Labour Marketing & Growing Occupations: Job creation levels are steady despite the fluctuating global economic conditions, and are particularly high in inner city neighbourhoods, since one in five employees work in the CBD. The fastest-growing occupations in central Melbourne are healthcare, social assistance, education, accommodation and food services, and professional / technical and scientific.
Business Benefits & Incentives: In 2017, Melbourne made it to the Global Financial Centres Index, ranking 13 in a list of 92 cities ahead of Geneva, Dubai, and Chicago. Melbourne businesses also benefit from a highly educated talent pool, since nearly 30 per cent of residents are educated to bachelor level or above.
In addition to a small business grants programme, funding and financial assistance are available to local businesses in designated sectors, including publishing, social enterprise, retail, and food. Moreover, the city-sponsored Startup Plan aims to improve opportunities for entrepreneurship by fostering international connections between startups, creating innovation districts and community labs, and improving accessibility to real estate by 2021.
Find Serviced Office Space Melbourne CBD
Choose a serviced, quality office space in Melbourne CBD. Find short term rentals and leased spaces such as quality office buildings within easy reach of the railway station and other public transport links, business centres with private offices that have mail handling, top quality cowork spaces with hot desk options, 24hour access, broadband internet and disabled facilities, video conferencing, telephone answering, car parking and much more. Or contact us now and we'll do all the work for you. We will be sure to find your perfect office suite, it's all within easy reach!
Contact OfficeSpace.com.au
Whether you require leased spaces in office buildings with 24hour access or a perfect fully furnished and equipped office for rent with telephone answering, disabled facilities, easy access to car parking, high speed internet for video conferencing, kitchen facilities, located just a short walk from the train station or another form of public transport - we've got you covered. If you need help with your Melbourne CBD serviced office space search you can get in touch with us by using the form above.
Office Space for Rent in Melbourne CBD, Victoria
There are 51 office towers, landmark buildings and commercial properties in Melbourne CBD with spaces available for rent or lease including:
| | |
| --- | --- |
| London Stores, 152 Elizabeth Street | Private / Serviced Offices, Coworking / Shared Office |
| 306 Little Collins St | Coworking / Shared Office |
| Emirates House, 257 Collins St | Private / Serviced Offices |
| Level 33, 385 Bourke Street | Private / Serviced Offices, Coworking / Shared Office, Virtual Office |
| 385 Bourke Street, Level 14 | Private / Serviced Offices |
| Georges Building, 162 Collins St | Private / Serviced Offices, Coworking / Shared Office |
| Workspace365 @ 330 Collins Street, Level 14 | Private / Serviced Offices, Coworking / Shared Office |
| 171 Collins St, Level 5 | Private / Serviced Offices, Coworking / Shared Office, Virtual Office |
| 3 Albert Coates Lane | Private / Serviced Offices, Coworking / Shared Office |
Featured Melbourne CBD Business Locations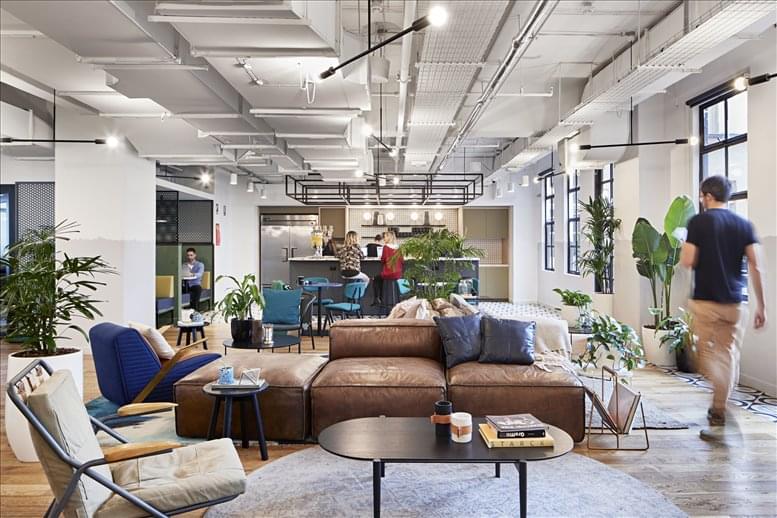 London Stores
Melbourne CBD Office Space
Offering creative space for tech startups, professional space for small businesses, hot desks for freelancers, private office suites for project teams, soundproof phone booths, conference rooms, and... Read More >>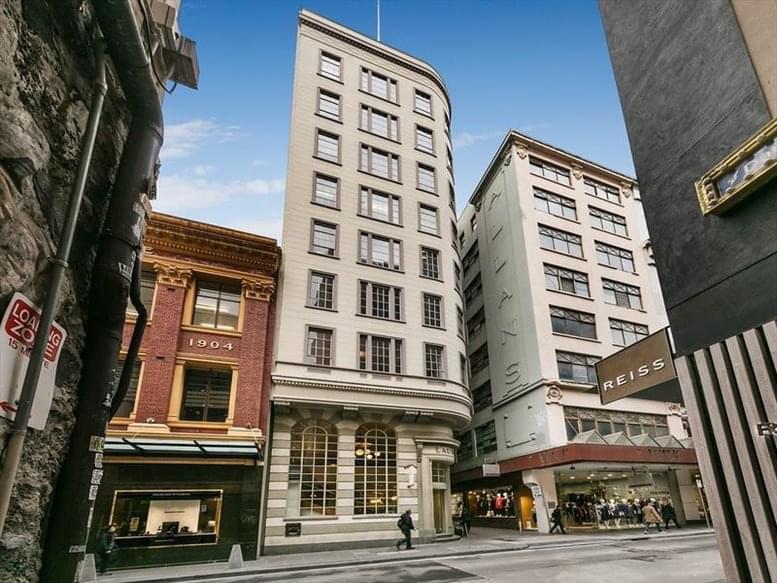 306 Little Collins St
Melbourne CBD Office Space
Coworking Space Available @ 306 Little Collins Street, Melbourne CBD Offering both hot desk and membership rates that include unlimited internet, meeting rooms, business lounge, reception, city... Read More >>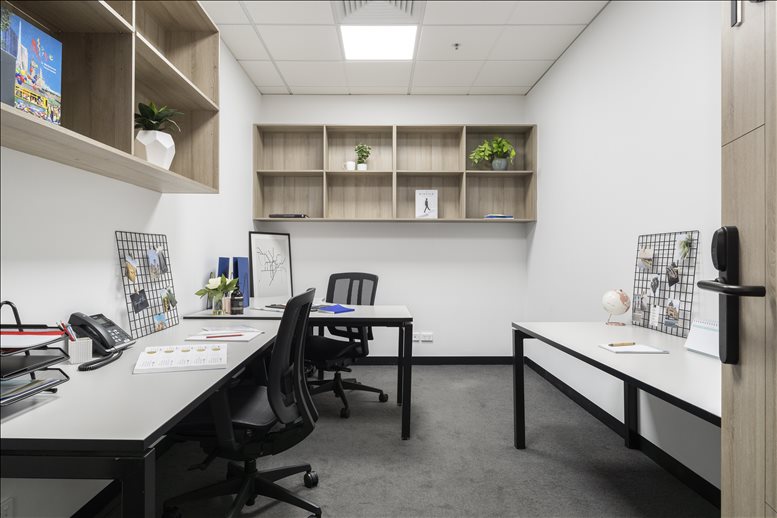 Emirates House
Melbourne CBD Office Space
This new workspace located on Collins Street is now open offering a modern and professional work environment, fully furnished and ready for immediate occupation. The space offers a range of corporate... Read More >>