Bondi Junction Offices for Rent in 2 Buildings
1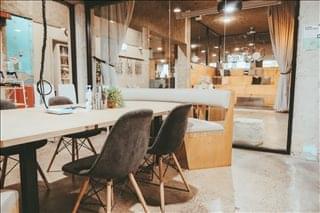 This centre in Bondi Junction is your Eastern Suburbs co-working space close to Sydney CBD with the option to drop in daily, hire a permanent desk, rent an office suite, and so much more. This centre is your new go-to for meeting room hire, serviced office environment and co-working desks for rent by the day or the month. Experience the flexibility and... More photos/details >>
Private / Serviced Offices
Coworking / Shared Office
Virtual Office

This centre in Bondi Junction is your Eastern Suburbs co-working space close to Sydney CBD with the option to drop in daily, hire a permanent desk, rent an office suite, and so much more. This centre is your new go-to for meeting room hire, serviced office environment and co-working desks for rent by the day or the month. Experience the flexibility and... Read More >>
---
2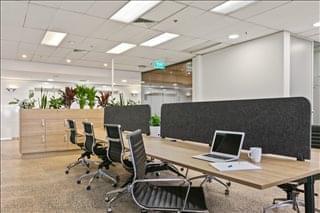 Situated in one of the upper levels of the tower, some of the offices and meeting rooms of this centre have stunning views of Sydney's harbour, across the South Pacific Ocean and of the suburbs surrounding Bondi Junction. An office space offering spacious communal breakout areas equipped with a work-bar and kitchen as well as complimentary tea and coffee.... More photos/details >>
Private / Serviced Offices
Coworking / Shared Office
Virtual Office

Situated in one of the upper levels of the tower, some of the offices and meeting rooms of this centre have stunning views of Sydney's harbour, across the South Pacific Ocean and of the suburbs surrounding Bondi Junction. An office space offering spacious communal breakout areas equipped with a work-bar and kitchen as well as complimentary tea and coffee.... Read More >>
Westfield Tower One, 520 Oxford Street
---
---
Serviced Offices & Coworking Space Bondi
We now have coworking hubs and office buildings with business space available in the Sydney suburb of Bondi Junction. This excellent office space is available immediately, and offers flexible rental terms to make the transition as easy as possible. The OfficeSpace.com.au service is designed to get you into the office space your business needs as quickly and easily as possible, and we would be happy to assist in any way.
An eastern suburb of Sydney, Bondi Junction is six kilometres from Sydney's central business district in New South Wales. The primarily commercial area boasts a major bus interchange and is the eastern terminus of the Eastern Suburbs line of the Sydney Trains network. It is also home to Westfield Bondi Junction, one of the largest shopping centres in the Sydney metropolitan area.
Finding the ideal location which allows your business to expand and also to develop the right network of connections is both a challenge and an opportunity. Many companies choose flexible office solutions, which afford them the freedom to expand or contract depending on their changing requirements.
Most of the Bondi Junction coworking hubs and office centres listed on OfficeSpace.com.au come inclusive of an outstanding array of office support services consisting of dedicated front desk reception and building security, conference suites and lounge areas, dining facilities and break out areas. In addition, numerous office buildings also include internet and network wiring, parking spaces, 24 hour access and onsite IT support staff.
Click on one of the well located Bondi Junction offices for rent listed above. The office space and executive office suites on OfficeSpace.com.au are situated in prime Bondi Junction business areas, and are available to rent on competitive, flexible terms to suit your requirements.
In addition to executive office suites and commercial office space, we also able to help you find coworking and creative work spaces, hot desking, short term offices and virtual office solutions in other areas of Sydney as well as in cities throughout NSW. Located 4km to the east of Bondi Junction, serviced offices in Surry Hills are also a popular choice for businesses that want to be closer to the CBD. Contact us and we will do everything we can to help you find your company's ideal office space.
Office Space for Rent in Bondi Junction, New South Wales
There are 2 office towers, landmark buildings and commercial properties in Bondi Junction with spaces available for rent or lease including:
Featured Bondi Junction Business Locations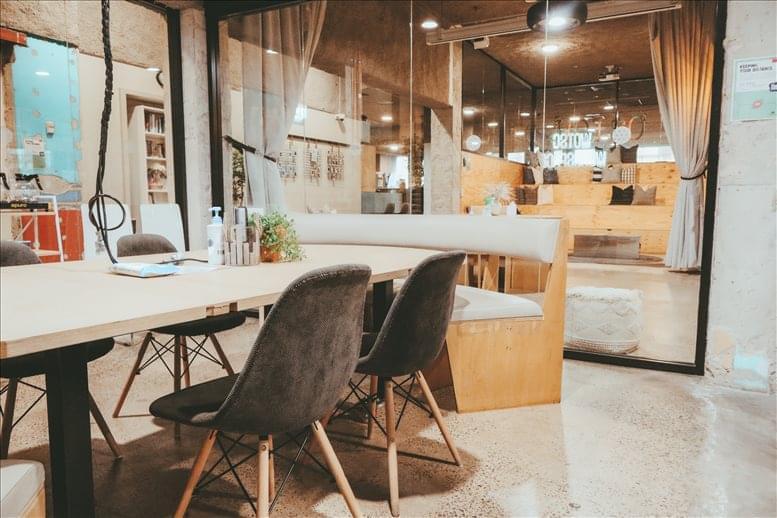 9-13 Bronte Road
Bondi Junction Office Space
This centre in Bondi Junction is your Eastern Suburbs co-working space close to Sydney CBD with the option to drop in daily, hire a permanent desk, rent an office suite, and so much more. This centre... Read More >>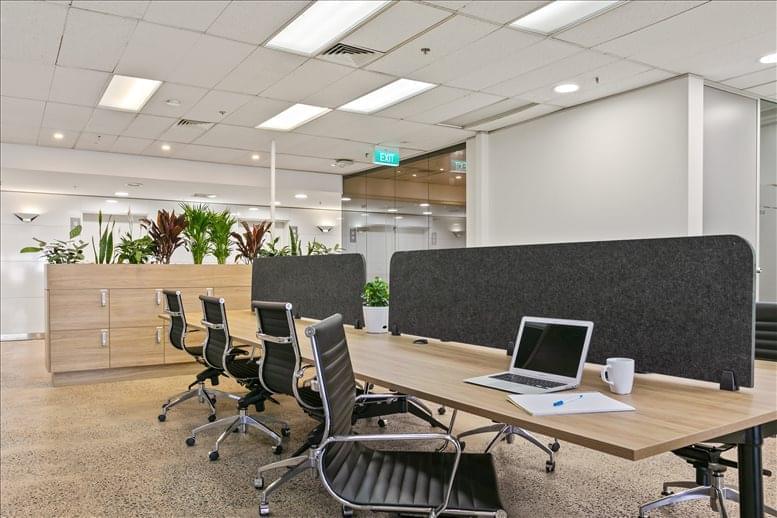 Westfield Tower One
Bondi Junction Office Space
Situated in one of the upper levels of the tower, some of the offices and meeting rooms of this centre have stunning views of Sydney's harbour, across the South Pacific Ocean and of the suburbs... Read More >>