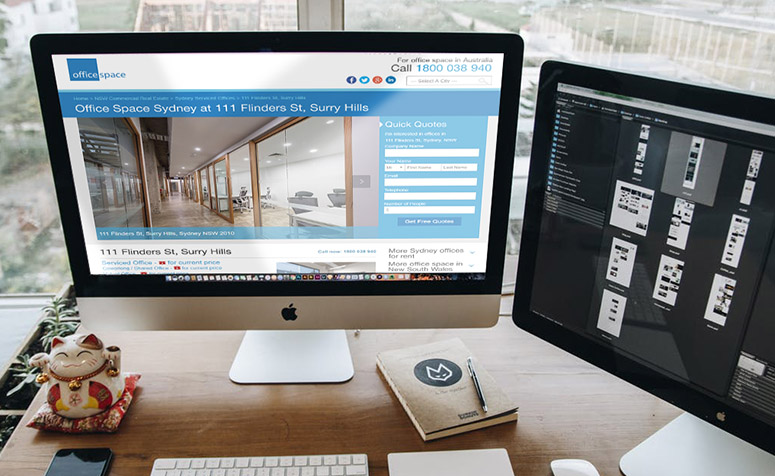 OfficeSpace.com.au is a leading Australian office space finder, helping companies find serviced, furnished, managed and conventional office space throughout the country's CBDs as well as in the suburbs. We work with you to understand your needs and find the space that best suits them. We also work with the building owner/manager to ensure they are providing the highest standards of support at the lowest possible prices.

OfficeSpace.com.au's service to you is free of charge. Calling us carries no obligation and absolutely no fee. We are often able to negotiate lower prices on your behalf so rather than charging you, we are actually saving you money.

We also work hard to help save you time. Just tell us what you need and we'll do all the leg work, make all the phone calls, arrange all the viewings and help negotiate the lease terms. In most cases all you have to do is sign on the dotted line and move in. It's that simple.
So give us a call on 02 9055 9335 or have a look through our website for some of the currently available office space in Sydney, Melbourne, Brisbane, Perth and other cities throughout Australia.