Canberra Offices for Rent in 14 Buildings
---
Private, Shared & Small Office Space for Rent
We have properties offering serviced offices in and around central Canberra, Australian Capital Territory available for immediate occupation, with convenient rental terms. Many of our serviced offices offer easy, short term and flexible rental contracts, meaning that your company can gain the benefits of an extensive range of meeting rooms, and other fantastic facilities, and a prestigious business address in Canberra Australian Capital Territory, with a contract that is tailored to your company's needs. Arrange to visit the perfect furnished office solution using our office finder. Search office locations to find the perfect office space Canberra ACT!
Why Businesses Rent Canberra Serviced Offices
Located directly between Melbourne and Sydney, Australia's capital city was founded in the early 20th century and has since grown to become the largest inland urban business centre located in the nation. The capital city of Canberra ACT has uniquely high population mobility, low unemployment and high income.
Fast transport to Sydney is ensured by the interstate CountryLink railway and regular flights. The capital city of Canberra in Australian Capital Territory is a nucleus of Australian economic activity and an excellent place to establish a great presence.
Key Industries & Employers: Since Canberra ACT is Australia's seat of government as the capital city, the public sector carries a significant weight in the local economy, employing approximately 60,000 people in Australia. However, the private sector is behind 50 per cent of all jobs, and consists of more than 25,000 businesses.
In addition to public service and defence, key industries include construction, trades, information technology, healthcare, education, sports and recreation, tourism, and professional services. Canberra's largest employer is the Commonwealth Government departments, but other large companies are Australian National University, Deloitte, KPGM, Accenture, Optus, and Cordelta.
Labour Market: The labour market is characterised by lower-than-average unemployment rates that usually stay below 5 per cent. In addition to an active job market, employees are attracted to the city by its low cost of living and above-average wages.
The sectors adding the most jobs are retail, accommodation and food services, and healthcare, which have high demand for professionals with managerial and technical experience. In addition, workforce development programs are in place to facilitate hiring high-calibre employees in key locations in Canberra and central Canberra, within the STEM sector, and also in construction.
Business Incentives & Benefits: Small businesses in Canberra ACT show the highest confidence levels in the country, a sentiment that's fuelled by a strong local economy and the low cost of doing business, as well as by numerous grant and incentive programmes like Small Business Innovation Partnership, SME Growth Program, Green Initiatives, Key Capability Area Funding, and Innovation Connect.
The capital city of Canberra also has the ideal climate for startups, thanks to its numerous tech infrastructre improvements, multi-million investments, accelerators, innovation business centres, and incubators such as Griffin, Kiln, and Canberra Technology Park.
Canberra Commercial Real Estate: Office Space Canberra
Canberra's total office inventory amounts to approximately 1 million square metres split across office locations in Canberra like the CBD or Civic Quarter, Parliamentary triangle, Federal Government Departments, Parliament House, and suburban areas, with the amount of office stock being fairly even between all precincts.
Accommodation in professional parks is another common option, the most popular of which include:
Brindabella Business Park - Business centre located by Canberra airport;
Canberra Technology Park - which comprises over 7,500 square metres of ground mainly occupied by tech, education, and creative firms;
and Equinox Business Park - a 10-minute drive from the CBD.
Average Rental Costs: Average gross rents for all types of office space Canberra are $352 / sqm, with vacancy rates under 10 per cent for A Grade offices and 13 per cent for secondary space. In the CBD, average A Grade face rents can reach $370 / sqm, whereas B Grade averages are under $300. The CBD's A Grade supply is becoming increasingly tight as evidenced in vacancy rates of 4 per cent, which are mainly due to public sector relocations from secondary sub-markets within the city (2017 data).
Vacancy Rates: Vacancy rates are set to stay low and the development pipeline is not likely to see much activity until 2020, and these is expected to affect key market trends, such as high incentive rates and to put downward pressure on them. A few new office developments planned around Civic Quarter.
Incentives: Canberra's virtual and serviced office locations market is mostly favourable to tenants, since incentives are at an all-time high of over 20 per cent. These mainly come in the form of capital expenditure towards office fit-outs, although they can also include rent-free periods or similar subsidies. This trend represents a significant change in the local office market, which unlike other Australian markets had not typically seen incentives as part of the lease agreement.
Shared Virtual & Serviced Offices Canberra, Australia
No matter what size your company is or what working requirements you have, OfficeSpace.com.au has an outstanding selection of furnished office space, meeting room facilities, coworking office space and virtual offices or packages to suit your needs. With flexible contracts and a range of professional company support services and amenities such as meeting rooms included, the above listed Canberra office space can be tailored to your requirements.
Many of the executive business centres and office solution buildings come inclusive of a wide range of office services and meeting facilities, with friendly reception staff, security and onsite IT personnel, WiFi and internet services. Some of them also provide video conferencing rooms for your meeting requirements, spacious conference rooms, and kitchens.
Click on one of the Canberra location serviced offices for rent listed above. The furnished office and coworking spaces on OfficeSpace.com.au are located in prime Canberra business and office locations, and are available to rent on competitive, flexible rental terms to suit your company's needs.
Contact OfficeSpace.com.au
We have a better range of workspace available than ever before and with prices to suit every budget and businesses of any type will be able to find the office space they need using the office finder at OfficeSpace.com.au. Contact us and we will do everything we can to help find the perfect furnished office in Canberra ACT Australia for you, where we can then help you arrange to visit your perfect furnished office solution.
Office Space for Rent in Canberra, Australian Capital Territory
There are 14 office towers, landmark buildings and commercial properties in Canberra with spaces available for rent or lease including:
| | |
| --- | --- |
| Neon House, 10 Hobart Place | Coworking / Shared Office, Sublet Office, Virtual Office |
| 121 Marcus Clarke Street, CBD | Private / Serviced Offices, Coworking / Shared Office, Virtual Office |
| 224 Bunda Street | Private / Serviced Offices |
| 68 Northbourne Avenue | Private / Serviced Offices, Coworking / Shared Office |
| JAGA @ 33 Allara Street | Private / Serviced Offices, Coworking / Shared Office, Virtual Office |
| ANZ House, 15 Moore St | Private / Serviced Offices, Coworking / Shared Office, Virtual Office |
| 73 Northbourne Avenue, Level 5 | Private / Serviced Offices, Coworking / Shared Office |
| 490 Northbourne Ave, Dickson | Private / Serviced Offices, Coworking / Shared Office |
| 15 Tench Street, Unit 1-4 | Private / Serviced Offices, Coworking / Shared Office, Virtual Office |
Featured Canberra Business Locations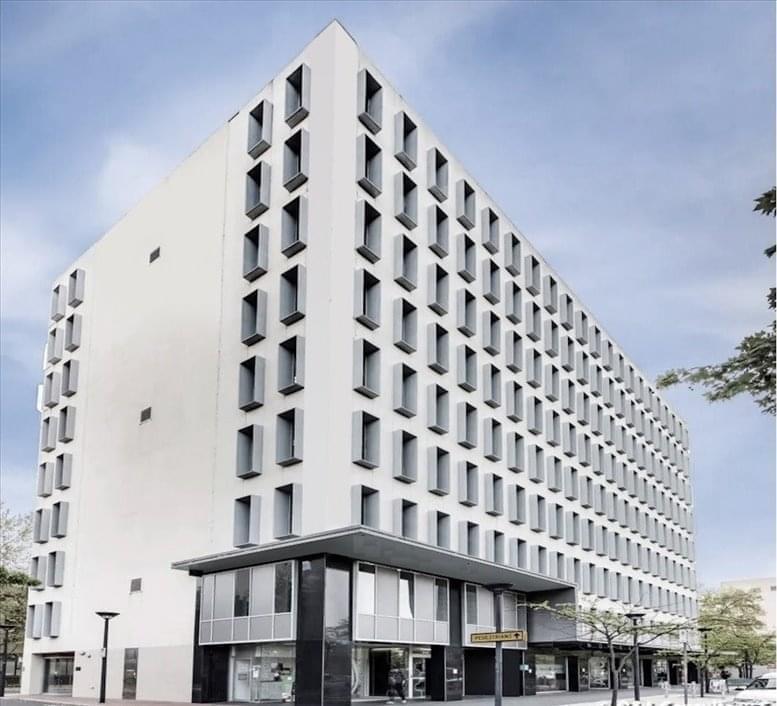 Neon House
Canberra Office Space
10 Hobart Place comprised a striking 8-storey commercial office building totalling 4,500sqm of lettable area and positioned within the vibrant City West CBD precinct. Recently refurbished with brand... Read More >>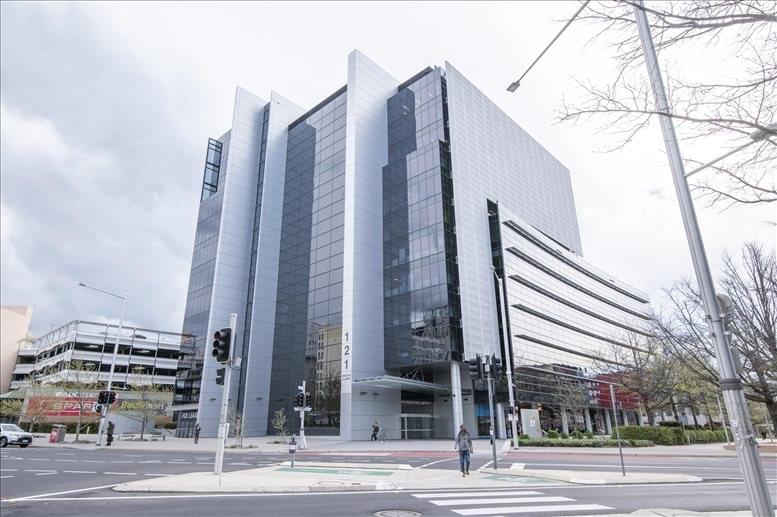 121 Marcus Clarke Street
Canberra Office Space
Opening January - This top-quality, A Grade building is ideally located in the heart of Canberra's Central Business District. The prominent site has dual frontages on Marcus Clarke and Childers... Read More >>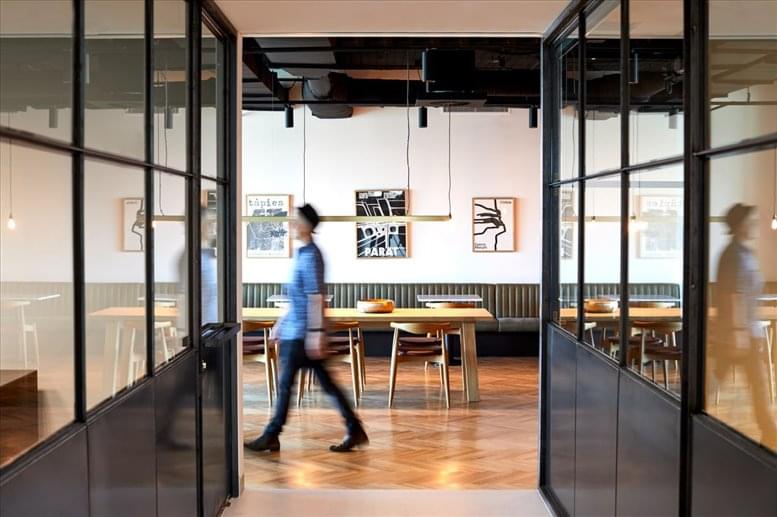 224 Bunda Street
Canberra Office Space
This centre offers luxurious meeting rooms & conference and training facilities with state-of-the-art technology & sensational catering for all types of functions & events - from all-day conferences,... Read More >>