Brisbane CBD Offices for Rent in 14 Buildings
---
Brisbane CBD Fully Furnished Offices & Shared Workspace
OfficeSpace.com.au has Brisbane's most prestigious serviced offices, virtual offices, shared fully furnished and IT equipped boutique offices for rent in the City for long term and month by month leasing. With a wide range of professional office buildings and commercial office accommodation at your fingertips, you will be able to find the perfect commercial property with easy access to stunning views. These fully furnished and wired workspaces and virtual offices with meeting rooms, executive suites and many other essential facilities are available now on flexible, short term contracts.
Many of the office buildings we list, offer all inclusive, short term rental agreements for fully furnished workspace that come with a host of professional services, high spec features and amenities such as executive suites with stunning views, easy access to public transport and more. This provides your company with a move-in ready boutique office, meeting rooms and other facilities or shared workspace at a prestigious location in Brisbane's Central Business District, without tying you into an expensive long term or month lease.
What You Need to Know about the Workspace Market in Brisbane's CBD
Brisbane CBD Office Market: Brisbane's CBD (also referred to as Urban Renewal area) covers an area of 2.2 square kilometres along the Brisbane River. Total workspace inventory exceeds 2.2 million square metres, divided into Premium, A Grade and B Grade workspace, which amount to 335,000 square metres, 918,000 and 750,000 respectively. Well-known business centres with meeting rooms and other essential state of the art workspace facilities include 1 William Street, Riparian Plaza, One Eagle Street, Central Plaza One, Waterfront Place, and Brisbane Square.
Market Demand and Trends: Growing demand for flexible office space, such as move-in ready managed professional workspace, hot desks, and coworking serviced offices Brisbane Queensland on temporary rental agreements, is one of the key trends to highlight. On the other hand, an increasing number of tenants are seeking office space in Brisbane whether they involve refurbishments, fit outs, or redevelopments.
Transactions are evenly split between domestic and foreign investors, and overall the market is on a clear recovery path following a sharp slowdown in leasing activity. The most active sector in terms of demand involves Brisbane offices of 500 square metres and below, while activity for medium-sized offices in the CBD is limited except for shared or virtual offices and coworking spaces.
Vacancy Rates & Average Rental Costs: Vacancy rates are stable at around 15 per cent, although they are likely to drop until 2021 due to anticipated growth in demand, CBD infrastructure improvements, and a positive economic outlook. Vacancy rates for B and C Grade office space in Brisbane Queensland average 18 – 20 per cent. In late 2017, gross effective rents for premium business centre workspace in the City averaged $550 / sqm, dropping to $400 / sqm for A Grade, and $300 / sqm for B Grade Brisbane offices. Brisbane has Australia's second highest incentive levels, as they typically range between 38 and 40 per cent.
Market Outlook & New Workspace Development: In the medium term, new developments will be added in a central location in Brisbane's riverside area, like Ann Street, Elizabeth Street, George Street, and Queen Street. Total floor allowance projections amount to more than 3.8 million square metres by 2031.
What You Need to Know Before Renting Business Centre Workspace in Brisbane's CBD
Key Employers & Industries: The top 10 industries in central Brisbane are finance and insurance, business services, real estate, construction, healthcare, retail, accommodation and food services, admin support, wholesale trade, and manufacturing. The city also has a knowledge-oriented industry base with strengths in technology, medical research, pharmaceuticals, and the creative sector.
More recently, local government efforts have been directed at making Brisbane a technology and research hub as part of a state-wide initiative supported by more than 30 research and academic institutions in the local area.
The CBD area has been increasingly attracting large corporates, although is also home to government offices like the City Hall, the Department of Public Transport, and Australia Post. Other important employers include James Cook University, Four Points Sheraton, Treasury Casino, and Marriott Hotels.
Business Environment, Benefits & Incentives: While there are almost 40,000 jobs in public sector, labour market growth is mostly driven by the private sector. It is expected that by 2030 one out of every 4 new jobs will be based in the City, thanks to large-scale development projects like Queen's Wharf and The Capital.
Local businesses benefit from access to talent from prestigious educational institutions such as the University of Queensland and Queensland University of Technology, and enjoy proximity to world-class business accommodation and meeting room facilities.
Resources for new businesses are available from Brisbane City Council and Business Queensland, which also maintains a list of investment and business opportunities with the best potential.
Office Space Brisbane | Serviced Offices in the CBD
Choose fully equipped office buildings, commercial property, easy access shared or coworking professional office space in Brisbane from fully furnished workspace offices, to private offices and business centres or even collaborative workspaces with stunning views in the Central Business District of Brisbane Queensland, and across the inner suburbs. In Brisbane City we have office space for rent on along all major roads including Creek Street, Turbot Street and Mary Street.
Contact OfficeSpace.com.au
If you need help with your Brisbane CBD state of the art workspace, or meeting room search, you can contact us by using the form above. We can also help you find suitable workspace in other areas outside of Brisbane City including South Brisbane, East Brisbane and throughout Queensland.
Office Space for Rent in Brisbane CBD, Queensland
There are 14 office towers, landmark buildings and commercial properties in Brisbane CBD with spaces available for rent or lease including:
| | |
| --- | --- |
| Waterfront Place, 1 Eagle Street | Private / Serviced Offices, Office for Lease, Coworking / Shared Office |
| 95 North Quay | Private / Serviced Offices, Coworking / Shared Office, Virtual Office |
| Waterfront Place, 1 Eagle St | Private / Serviced Offices, Coworking / Shared Office, Virtual Office |
| 80 Ann Street | Private / Serviced Offices, Coworking / Shared Office, Virtual Office |
| Level 38, Riparian Plaza | Private / Serviced Offices, Coworking / Shared Office, Virtual Office |
| Commonwealth Bank Building, 240 Queen St | Private / Serviced Offices, Coworking / Shared Office, Virtual Office |
| 260 Queen Street, Golden Triangle | Private / Serviced Offices, Coworking / Shared Office |
| CPA Centre, 307 Queen Street | Private / Serviced Offices, Coworking / Shared Office, Virtual Office |
| Anzac Square, 200 Adelaide Street | Private / Serviced Offices |
Featured Brisbane CBD Business Locations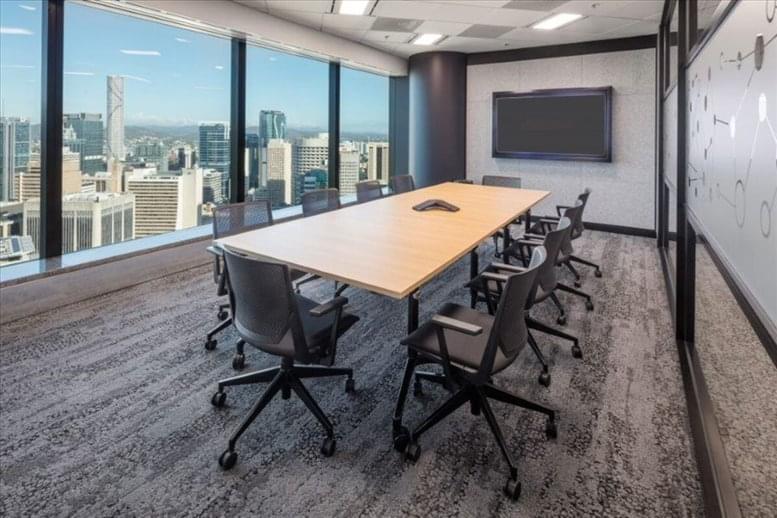 Waterfront Place
Brisbane CBD Office Space
Waterfront Place is a premium, 36 level office tower located at 1 Eagle Street in the heart of the Brisbane CBD. Ideally situated on the Brisbane River, the serviced offices available in this iconic... Read More >>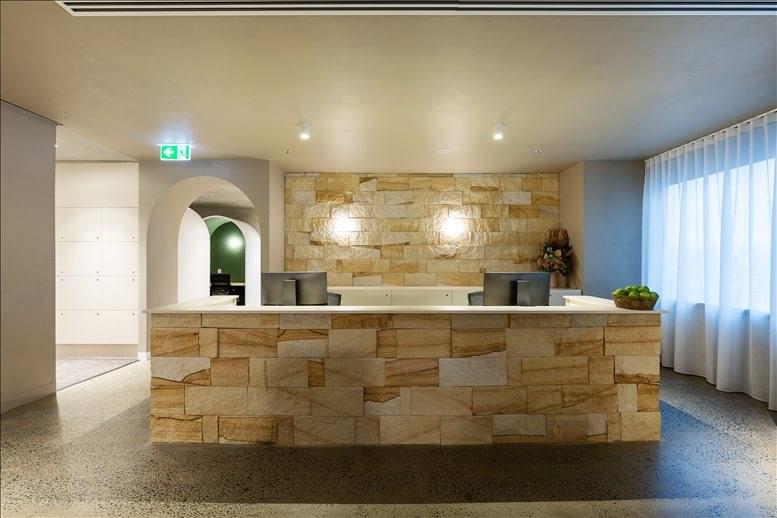 95 North Quay
Brisbane CBD Office Space
This workspace is more than just a workspace; with a growing number of members you will be part of a community of respected professionals whilst you grow your network. The space highly responsive... Read More >>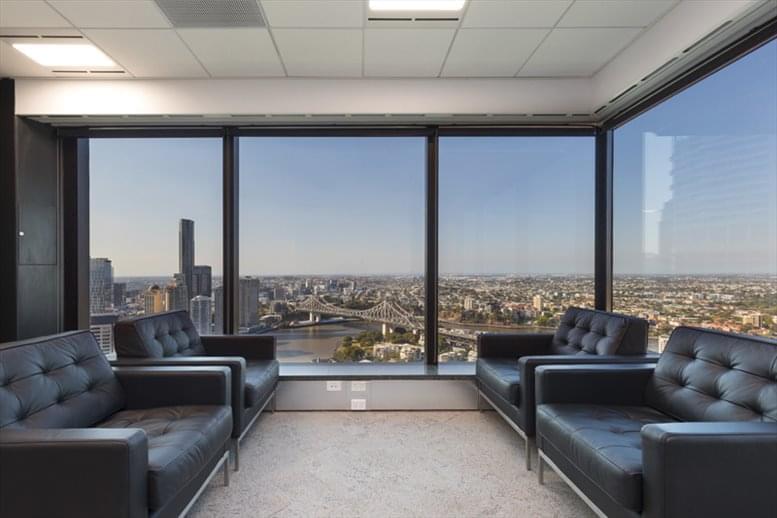 Waterfront Place
Brisbane CBD Office Space
Office and desk space for rent on level 34 of this premium Brisbane building offering incredible views of the Brisbane River and Story bridge from the floor to ceiling windows. This serviced office... Read More >>