Surry Hills Offices for Rent in 5 Buildings
---
Rent Serviced Offices in Surry Hills
The office space for rent in Surry Hills is within close proximity to the Sydney CBD, with a highly educated workforce and leafy surrounds, this area is in high demand. Use OfficeSpace.com.au to find your perfect private office suite, commercial property or creative office space for rent in Surry Hills NSW.
Surry Hills Office Space for Rent
Surry Hills is a relatively small office market, which is considered part of the larger Sydney City Fringe market. This area is characterised by strong and continued demand and increasing activity levels, since leasing activity involving Surry Hills offices accounts for 45 per cent of all transactions in the Sydney Inner / Fringe market.
The office space is in high demand in Surry Hills Sydney, and surrounding areas. Located on the other side of the Sydney Harbor Bridge, serviced offices in North Sydney are also a highly popular option for businesses that choose to be located near the CBD. Whether you are looking for an office with specific public transportation links, a private office suite and workstation in a modern building, shared spaces for teams and projects, or even just a simple coworking space - you need to act quick in Surry Hills NSW.
Vacancy Rates: As it happens in other inner suburbs, the local commercial real estate market in Surry Hills is becoming a hotspot that has been drawing the attention of investors, and it further benefits from the tight market conditions experienced in Sydney's Central Business District. This has caused a steady decline in vacancy rates all over Surry Hills New South Wales, which are generally lower than the City Fringe average of 3.5 per cent.
Average Office Rental Rates: Average rental values are among the highest in the metro area, but proximity to the Central Business District has to be factored in when looking at office and commercial property rental prices. Most recently, average office rents in Surry Hills NSW were $500 / sqm, and incentives were on par with the metro average of 25 per cent.
Why Rent Office Space Surry Hills Sydney
Some of the top benefits of setting up a business in Surry Hills include being a short distance away from Sydney CBD with effective and available public transport and other transport links. Being just a short walk from Sydney CBD, Surry Hills also has easy access to the city's highly qualified workforce. A recent Deloitte report revealed Surry Hills Sydney as one of the most innovative suburbs in the Sydney area, with a score of 75 / 100, and highlighted that some of the country's fastest growing start-ups are based here.
Key Industries: More than 12 per cent of all businesses in Surry Hills Sydney are involved in hospitality, leisure, and entertainment. Also important are professional and technical services such as design and information technology, and legal services, as well as healthcare and social assistance, retail trade, education, and training.
Major Occupations: Surry Hills in Sydney, New South Wales has a workforce of 10,000 people, of whom professionals, managers, and clerical / admin workers are the largest occupational groups, accounting for nearly 70 per cent of all local jobs.
A Young, Educated Workforce: According to 2016 data from the Australian Bureau of Statistics, Surry Hills has an above average percentage of residents aged between 25 and 34 years old. In addition to young demographics, the local workforce is considered highly educated, since many residents are educated to bachelor degree level (25 per cent of the total compared to the national average of 16 per cent).
Business Benefits & Incentives: Recently created projects, such as the Surry Hills Creative Precinct, confirm the potential for growth of the local digital and knowledge-based economy and can offer insights into the local business community. Detailed information on the grants and incentives offered to local businesses can be obtained from the City of Sydney website.
Find Surry Hills Office Space for Rent
If you are looking for an office suite and workstation in this popular area, choose from the serviced offices, shared office space, coworking centres and virtual office options listed above. Some of the Surry Hills office listings we have offer essential amenities such as disabled facilities, dedicated desks or hot desks, fibre optic internet, car parking, bike racks and more.
If you need assistance, give us a call or submit the quick quotes form and we'll get back to you. Alternatively, use our quick search to find the perfect creative office or coworking space in Surry Hills NSW, today.
Office Space for Rent in Surry Hills, New South Wales
There are 5 office towers, landmark buildings and commercial properties in Surry Hills with spaces available for rent or lease including:
| | |
| --- | --- |
| 418A Elizabeth Street, Surry Hills | Private / Serviced Offices, Coworking / Shared Office |
| 1 Buckingham St, Surry Hills | Private / Serviced Offices, Coworking / Shared Office, Sublet Office |
| Corlette Design Studio, 87-89 Foveaux Street | Private / Serviced Offices, Coworking / Shared Office |
| 241 Commonwealth Street, Surry Hills | Private / Serviced Offices |
| 285A Crown Street, Surry Hills | Private / Serviced Offices, Coworking / Shared Office |
Featured Surry Hills Business Locations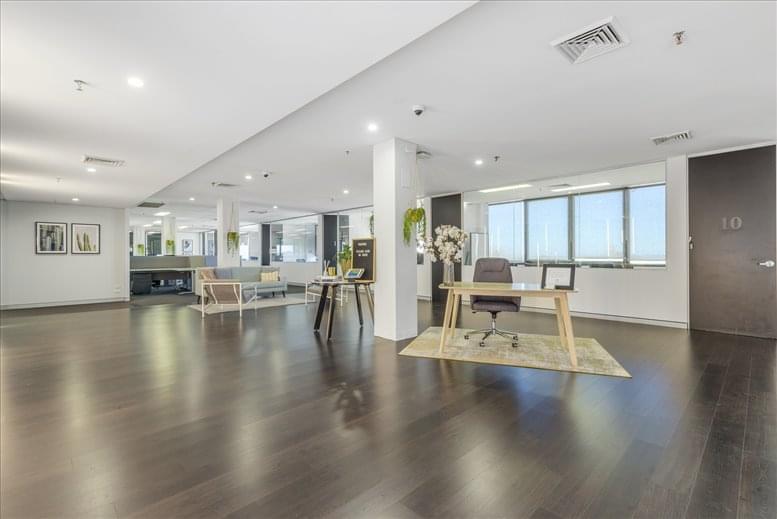 418A Elizabeth Street
Surry Hills Office Space
418A Elizabeth Street provides occupants with the choice between private suites and coworking options, both of which come complete with highly sought-after amenities and excellent transport links.... Read More >>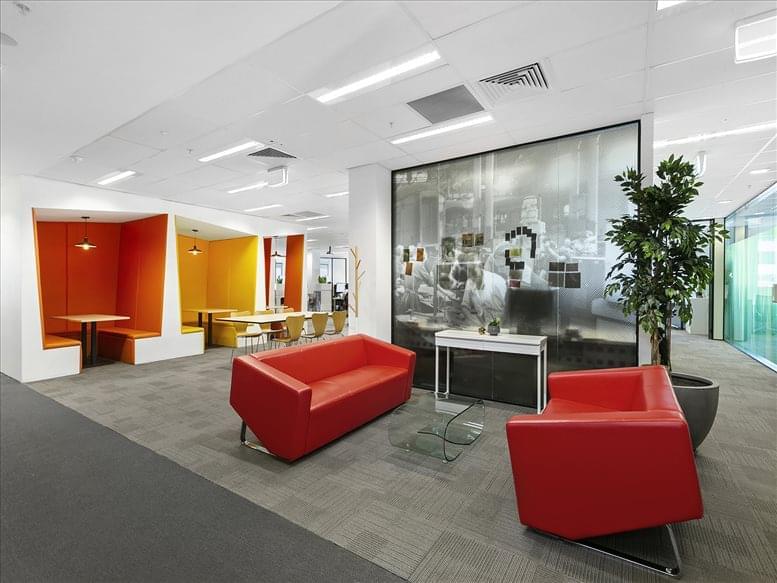 1 Buckingham St
Surry Hills Office Space
This modern workspace provides occupants with a world-class serviced office and coworking experience in Sydney's sought-after Surry Hills area. Members will be happy to find that virtually every... Read More >>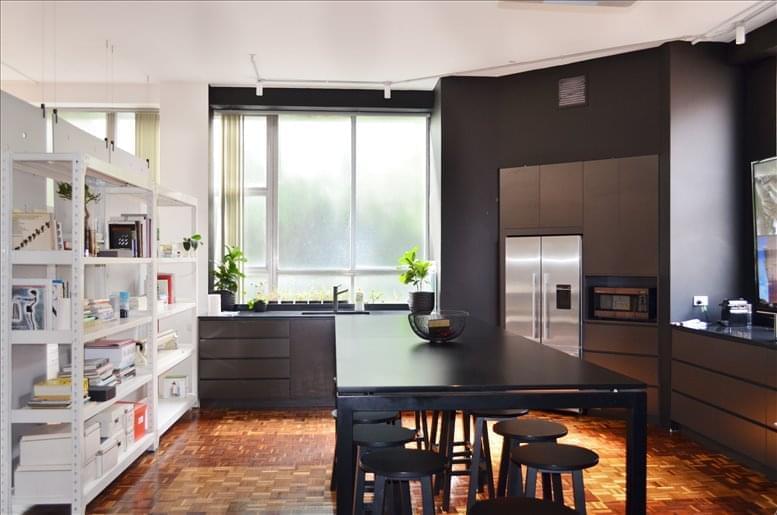 Corlette Design Studio
Surry Hills Office Space
Shared spaces in this open plan office space available with permanent desks and all-inclusive rates for up to 12 people in a design studio near Central Station in Surry Hills. The renovated warehouse... Read More >>