Coffs Harbour Offices for Rent in 1 Building
1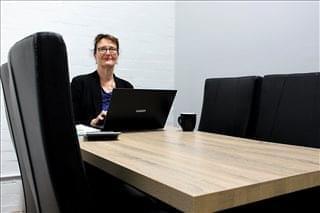 Affordable coworking, event & meeting space at 36 Moonee Street in Downtown Coffs Harbour. Rent desk space by the day, meeting/event space by the hour or become a member. More photos/details >>
Office for Lease
Coworking / Shared Office

... Read More >>
---
---
Flexible Workspace in Coffs Harbour NSW
OfficeSpace.com.au has 1 office available for rent in Coffs Harbour, ready for you to move in and get to work. The work space we offer in and around the city allows you do business in an excellent location from quality office space without having to worry about the long-term commitment and cost associated with conventional commercial real estate leases.
Coffs Harbour is a city in New South Wales north of Newcastle, positioned squarely between Sydney and Brisbane. Transport from the area to other major hubs is facilitated by flights from the domestic airport, buses and the CountryLink railway. Situated on the coast in an idyllic area, the city is a popular seasonal destination and is supported primarily by tourism, agriculture and manufacturing.
OfficeSpace.com.au provides businesses of all sizes with exceptional offices space and executive office suites in Coffs Harbour, New South Wales on flexible rental contracts to suit your needs. With an exceptional range of business support services and amenities included, your company can be assured of an easy transition into its new Coffs Harbour premises.
Numerous business centres listed on OfficeSpace.com.au come inclusive of an outstanding array of support services consisting of dedicated front desk reception and security personnel, conference rooms and lounge areas, dining facilities and break out areas. On top of this, most of the office buildings also include fast internet and network wiring, parking spaces, all-hours access and on site IT support staff.
Click on one of the well located Coffs Harbour offices for rent listed on this page. The professional office suites, shared work space and virtual offices on OfficeSpace.com.au are located in prime Coffs Harbour business areas, and are available to rent on easy, flexible rental terms to suit your company's requirements.
We also offer executive office suites and flexible office space for rent in other cities throughout New South Wales. Contact us and we will be happy to help you find your ideal office space.