Eight Mile Plains Offices for Rent in 3 Buildings
1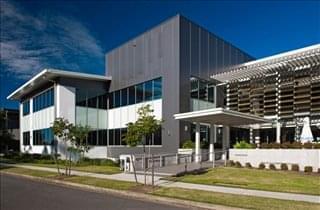 Offering furnished and unfurnished office space for lease for 1 to 20 persons, The Exchange at Brisbane Technology Park is the perfect location for your new workspace. Located on Brandl Street in Eight Mile Plains, just 15 minutes drive from Brisbane's CBD, this ultra modern building offers elegant and modern fittings in an open-plan layout. Larger... More photos/details >>
Private / Serviced Offices

Offering furnished and unfurnished office space for lease for 1 to 20 persons, The Exchange at Brisbane Technology Park is the perfect location for your new workspace. Located on Brandl Street in Eight Mile Plains, just 15 minutes drive from Brisbane's CBD, this ultra modern building offers elegant and modern fittings in an open-plan layout. Larger... Read More >>
The Exchange, Brisbane Technology Park
---
2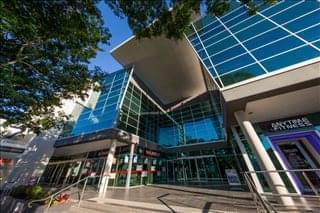 This office space is located in a modern building, and we have a range of tenancies starting from 9sqm available now. Newly renovated kitchen and boardroom facilities all tenants can utilise at no additional charge. The space provides unique flexible terms that suit the evolution of your business. Fast fibre internet connection is readily available... More photos/details >>
Private / Serviced Offices

This office space is located in a modern building, and we have a range of tenancies starting from 9sqm available now. Newly renovated kitchen and boardroom facilities all tenants can utilise at no additional charge. The space provides unique flexible terms that suit the evolution of your business. Fast fibre internet connection is readily available... Read More >>
---
3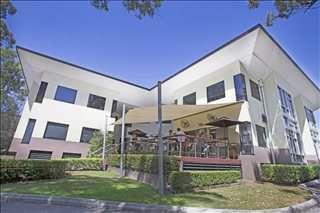 Garden City Office Park offers A Grade coworking spaces and private serviced offices surrounded by lush lawns and mature trees, and features an on-site cafe, 24 hour building access and CCTV security. Fully furnished office space includes air conditioning, broadband internet and ISDN and VOIP access for telephones. Regular cleaning is included with serviced... More photos/details >>
Private / Serviced Offices
Coworking / Shared Office
Virtual Office

Garden City Office Park offers A Grade coworking spaces and private serviced offices surrounded by lush lawns and mature trees, and features an on-site cafe, 24 hour building access and CCTV security. Fully furnished office space includes air conditioning, broadband internet and ISDN and VOIP access for telephones. Regular cleaning is included with serviced... Read More >>
Garden City Office Park, 2404 Logan Rd
---
---
Eight Mile Plains Office Space for Rent South Brisbane
With shared office space and serviced offices available in the Brisbane suburb of Eight Mile Plains, OfficeSpace.com.au can help your company find office space that is perfect for your company's needs. We have in-depth knowledge of the local office market which enables us to find the property you require from a wide range of prestigious locations and office space options. Many of our offices offer easy, short term and flexible rental agreements, meaning that your company can have the benefits of a wide range of services and a prestigious business address in Brisbane, QLD.
Eight Mile Plains is a long established suburb in Brisbane's south, and site of the Brisbane Technology Park. This focal point for technology and information based companies also hosts the Queensland Clunies Ross Centre for Science and Industry. Two motorways and a bus station connect the area to Brisbane CBD's commercial district.
Our service was created to help businesses find new premises with as little hassle as possible. Flexible contracts and competitive pricing allows businesses of any size and budgetary requirement to find a location in Brisbane that is right for them. We endeavor to ensure that the process is as simple as possible for our valued clients.
A number of the Eight Mile Plains business centres come inclusive of a range of office services, with friendly reception staff, security and IT personnel, WiFi and internet services. Some of the office buildings provide video conferencing facilities, spacious conference rooms, and kitchens.
Choose any of the serviced offices, shared workspaces or executive office suites in Eight Mile Plains listed on this page. The office space listed on OfficeSpace.com.au is in an ideal location, and is available for instant lease on flexible terms.
OfficeSpace.com.au has an impressive selection of excellent office space in other Queensland locations, available on flexible terms to suit your individual business needs. For all your office requirements, contact us using the form or phone number above.
Office Space for Rent in Eight Mile Plains, Queensland
There are 3 office towers, landmark buildings and commercial properties in Eight Mile Plains with spaces available for rent or lease including:
Featured Eight Mile Plains Business Locations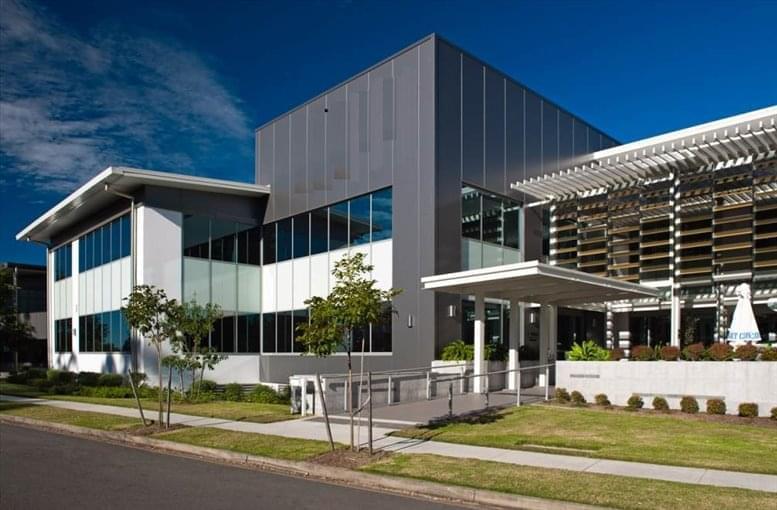 The Exchange
Eight Mile Plains Office Space
Offering furnished and unfurnished office space for lease for 1 to 20 persons, The Exchange at Brisbane Technology Park is the perfect location for your new workspace. Located on Brandl Street in... Read More >>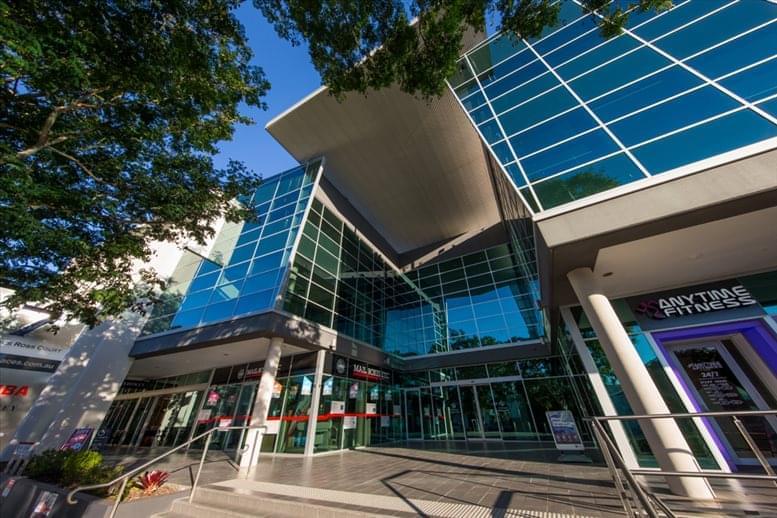 7 Clunies Ross Court
Eight Mile Plains Office Space
This office space is located in a modern building, and we have a range of tenancies starting from 9sqm available now. Newly renovated kitchen and boardroom facilities all tenants can utilise at no... Read More >>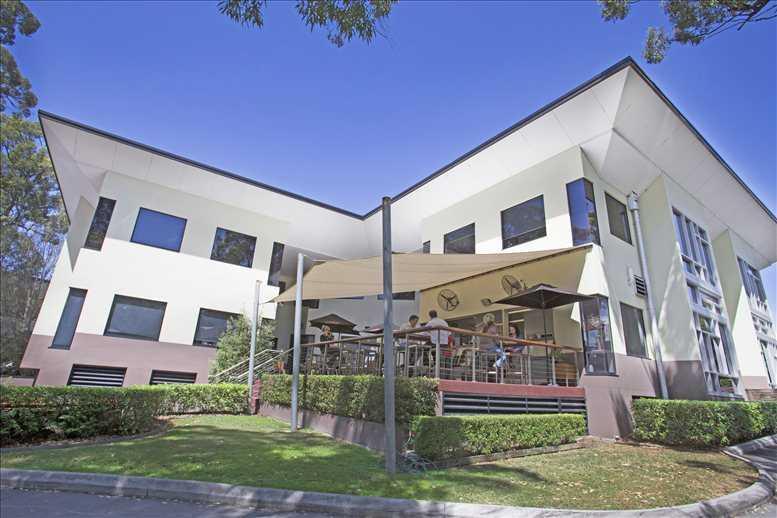 Garden City Office Park
Eight Mile Plains Office Space
Garden City Office Park offers A Grade coworking spaces and private serviced offices surrounded by lush lawns and mature trees, and features an on-site cafe, 24 hour building access and CCTV... Read More >>