Canberra Office Space : 5 Buildings
1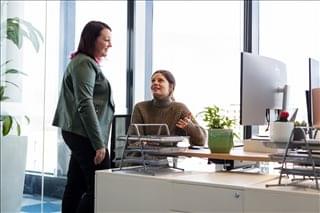 This excellent space offers members the choice of hot desks or private offices with views of the Brindabellas. This space has 8 offices in total and 14 desks. Large and bright this space is in Canberra CBD in an A-Grade building. Members have access to meeting rooms, a large kitchen and breakout space, end of trip facilities and plenty of restaurants and... Read More >>
Serviced Office

for current price
Coworking / Shared Office

for current price

This excellent space offers members the choice of hot desks or private offices with views of the Brindabellas. This space has 8 offices in total and 14 desks. Large and bright this space is in Canberra CBD in an A-Grade building. Members have access to meeting rooms, a large kitchen and breakout space, end of trip facilities and plenty of restaurants and... Read More >>
121 Marcus Clarke St, ACT 2600
---
2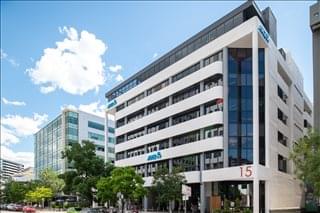 The center is filled with an abundance of natural light and state of the art facilities. With facilities including a contemporary and fully equipped business lounge, private offices, meetings rooms, and kitchen, this space provides efficient and inspiring environments, dedicated to keeping business people productive. Flexible terms and affordable pricing... Read More >>
Serviced Office

for current price

The center is filled with an abundance of natural light and state of the art facilities. With facilities including a contemporary and fully equipped business lounge, private offices, meetings rooms, and kitchen, this space provides efficient and inspiring environments, dedicated to keeping business people productive. Flexible terms and affordable pricing... Read More >>
---
3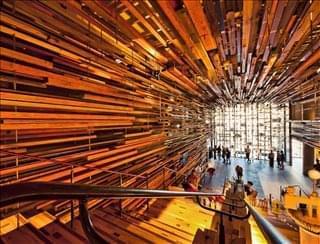 This business centre is located in Canberra's newest A-grade commercial building and has achieved a 6-star Green Star Office design rating. NewActon is a mixed use precinct incorporating landscaped gardens, art, retail, residential and commercial spaces all linked by an inspired vision. Flexible month-by-month contacts are available in this stunning... Read More >>
Serviced Office from $1100 pp pm
Coworking / Shared Office from $375 pp pm

This business centre is located in Canberra's newest A-grade commercial building and has achieved a 6-star Green Star Office design rating. NewActon is a mixed use precinct incorporating landscaped gardens, art, retail, residential and commercial spaces all linked by an inspired vision. Flexible month-by-month contacts are available in this stunning... Read More >>
---
4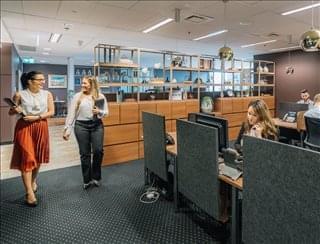 This is Canberra's newest 5-star hotel and office development. It offers fantastic first-class facilities including a spa, gym, pool, conference centre and restaurants. There is also a park in the development, and an art gallery. Flexible month-by-month contacts are available in this stunning building. Your business can benefit from a premier CBD office... Read More >>
Serviced Office from $1450 pp pm
Coworking / Shared Office from $375 pp pm

This is Canberra's newest 5-star hotel and office development. It offers fantastic first-class facilities including a spa, gym, pool, conference centre and restaurants. There is also a park in the development, and an art gallery. Flexible month-by-month contacts are available in this stunning building. Your business can benefit from a premier CBD office... Read More >>
---
5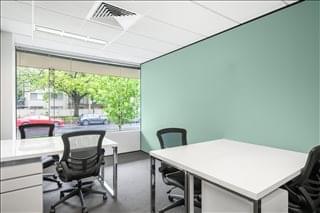 This centre in Kingston, Canberra's oldest suburb, provides you with a professional and economical total office solution. Located in the heart of key business districts, it is suitable for all types of businesses seeking small sized fully furnished offices at an affordable price. Kingston currently houses a number of firms across industries such as... Read More >>
Serviced Office

for current price

This centre in Kingston, Canberra's oldest suburb, provides you with a professional and economical total office solution. Located in the heart of key business districts, it is suitable for all types of businesses seeking small sized fully furnished offices at an affordable price. Kingston currently houses a number of firms across industries such as... Read More >>
---
---
Serviced Offices Canberra : Shared & Virtual Office Space
We have 5 serviced offices in Canberra available for immediate occupation, with convenient rental terms. Many of our offices offer easy, short term and flexible rental contracts, meaning that your business can gain the benefits of an extensive range of facilities and a prestigious business address in Canberra, with a contract that is tailored to your company's needs.
Why Businesses Rent Canberra Office Space
Located directly between Melbourne and Sydney, Canberra is the capital city of Australia and the seat of the High Court of Australia and Parliament House. The city has uniquely high population mobility, low unemployment and high income, with the public service one of the largest employers. The main industries are parliament, government sectors, independent software contractors, education, property, defence and construction.

Fast transport to Sydney is ensured by the interstate CountryLink railway and regular flights. Canberra is a nucleus of Australian economic activity and an excellent place to establish a business presence.
Office Space Canberra
No matter what size your company is or what business requirements you have, OfficeSpace.com.au has an outstanding selection of serviced offices, shared office space and virtual office packages to suit your needs. With flexible contracts and a range of professional business support services and amenities included, the above listed Canberra office space can be tailored to your requirements.
Many of the business centres and office buildings come inclusive of a wide range of office services, with friendly reception staff, security and onsite IT personnel, WiFi and internet services. Some of them also provide video conferencing facilities, spacious conference rooms, and kitchens.
Click on one of the Canberra offices for rent listed above. The serviced offices and coworking spaces on OfficeSpace.com.au are located in prime Canberra business areas, and are available to rent on competitive, flexible rental terms to suit your company's needs.
Contact OfficeSpace.com.au
We have a better range of office space available than ever before and with prices to suit every budget businesses of any type will be able to find the office space they need using OfficeSpace.com.au. Call us on 1800 038 940 and we will do everything we can to help find the perfect serviced office in Canberra for you.
Featured Canberra Business Locations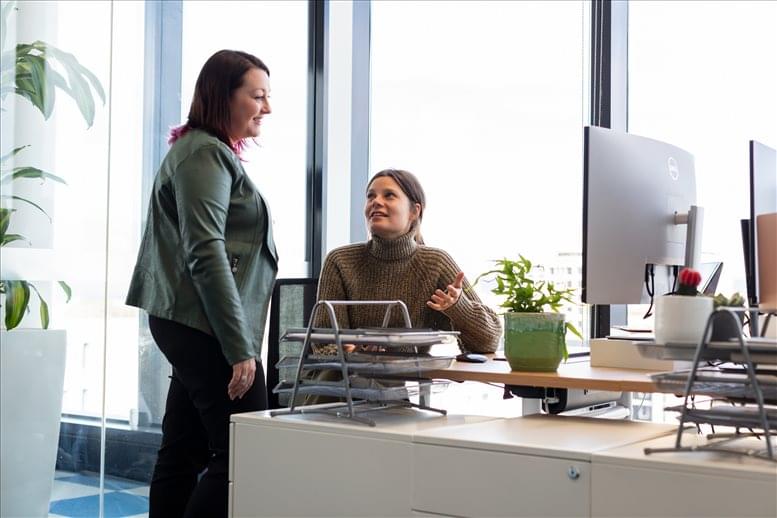 121 Marcus Clarke St
Canberra Office Space
This excellent space offers members the choice of hot desks or private offices with views of the Brindabellas. This space has 8 offices in total and 14 desks. Large and bright this space is in... Read More >>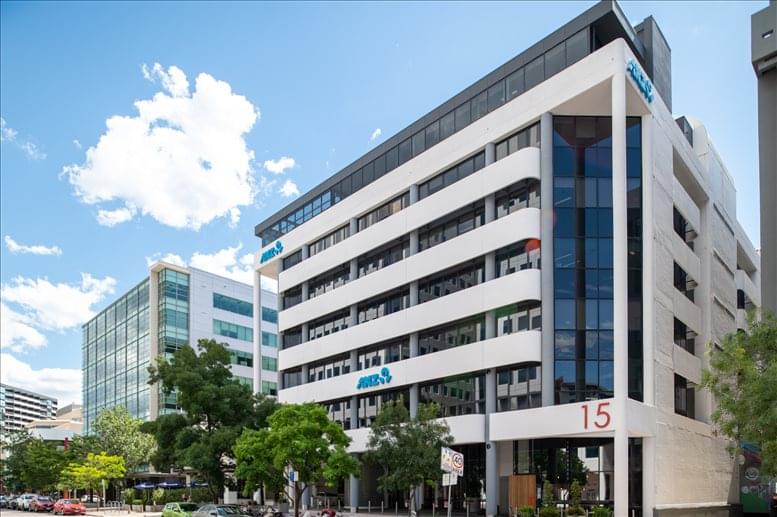 ANZ House
Canberra Office Space
The center is filled with an abundance of natural light and state of the art facilities. With facilities including a contemporary and fully equipped business lounge, private offices, meetings rooms,... Read More >>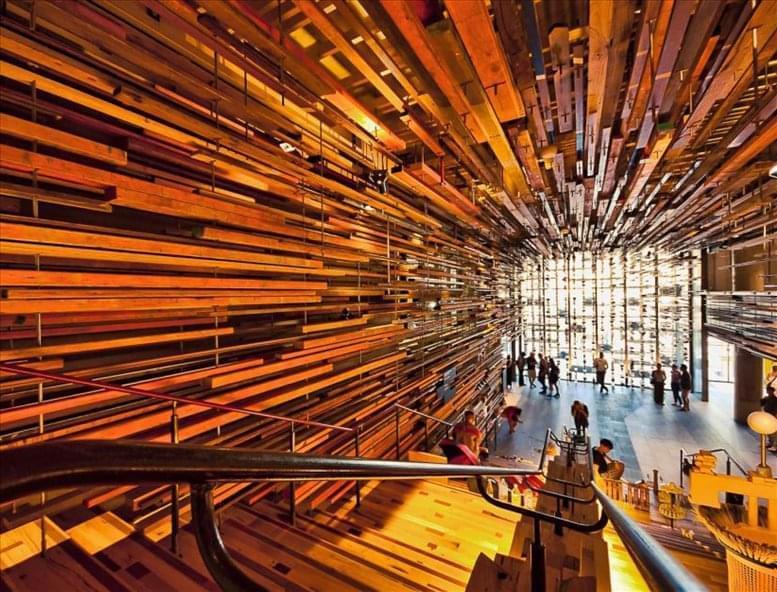 Nishi Building
Canberra Office Space
This business centre is located in Canberra's newest A-grade commercial building and has achieved a 6-star Green Star Office design rating. NewActon is a mixed use precinct incorporating landscaped... Read More >>