Surry Hills Office Space : 7 Buildings
1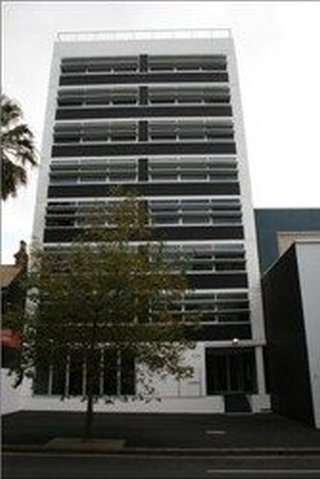 This centre has been refurbished into architecturally designed office spaces. Offering an exceptional opportunity for businesses looking to move to the popular city fringe precinct of Surry Hills. These brand-new offices are available immediately. The office spaces range from 125 to 250 m². All offices contain large windows and abundant natural light.... Read More >>

This centre has been refurbished into architecturally designed office spaces. Offering an exceptional opportunity for businesses looking to move to the popular city fringe precinct of Surry Hills. These brand-new offices are available immediately. The office spaces range from 125 to 250 m². All offices contain large windows and abundant natural light.... Read More >>
529 Elizabeth St, Surry Hills
---
2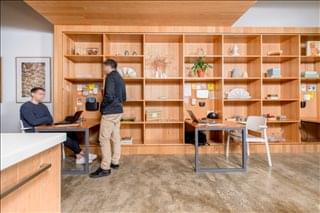 This business centre offers a unique and contemporary working environment. This beautifully designed space occupies the ground and first floor, featuring high ceilings and designer furniture, it is flooded with natural light. Private and communal open-plan office space is offered as well as virtual office options, this centre has a solution to nearly every... Read More >>
Serviced Office
Coworking / Shared Office
Virtual Office

This business centre offers a unique and contemporary working environment. This beautifully designed space occupies the ground and first floor, featuring high ceilings and designer furniture, it is flooded with natural light. Private and communal open-plan office space is offered as well as virtual office options, this centre has a solution to nearly every... Read More >>
111 Flinders St, Surry Hills
---
3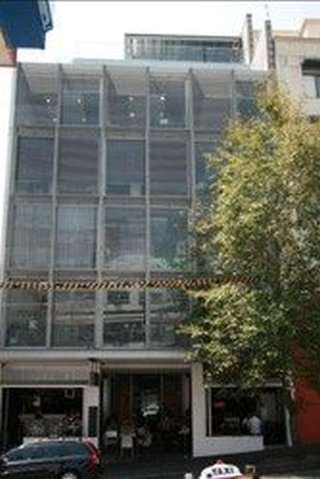 The centre has applied a unique approach to office design, with its ultra contemporary finishes and extensive use of glass throughout the building. The main feature of the building is the internal glass atrium which reaches from the ground floor to the very top of the building. Floor plans are flexible and individual work spaces range in size from 20 to... Read More >>
Serviced Office from $800

The centre has applied a unique approach to office design, with its ultra contemporary finishes and extensive use of glass throughout the building. The main feature of the building is the internal glass atrium which reaches from the ground floor to the very top of the building. Floor plans are flexible and individual work spaces range in size from 20 to... Read More >>
---
4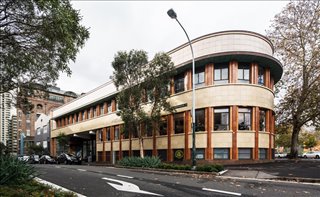 This center provides a complete business solution for your company. Each floor of this architecturally designed space is individually style to promote productivity, whilst remaining consistent with the numerous different business style that inhabit the center. Office suites fit from one to eight people, but multiple space configurations mean when you... Read More >>
Serviced Office from $1200 pp pm

This center provides a complete business solution for your company. Each floor of this architecturally designed space is individually style to promote productivity, whilst remaining consistent with the numerous different business style that inhabit the center. Office suites fit from one to eight people, but multiple space configurations mean when you... Read More >>
69 Reservoir St, Surry Hills
---
5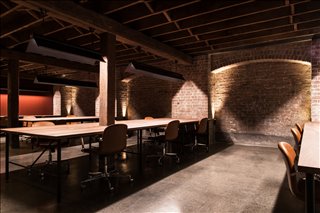 Set in a heritage warehouse in the original inner city Surry Hills, this centre is a light-filled, industrial workspace where artists and creatives can get inspired and build their business. The distinguished original architecture of the building, a combination of exposed brick, high raked ceilings and solid timber floors, is paired with an impeccably... Read More >>
Coworking / Shared Office from $705 pp pm

Set in a heritage warehouse in the original inner city Surry Hills, this centre is a light-filled, industrial workspace where artists and creatives can get inspired and build their business. The distinguished original architecture of the building, a combination of exposed brick, high raked ceilings and solid timber floors, is paired with an impeccably... Read More >>
---
6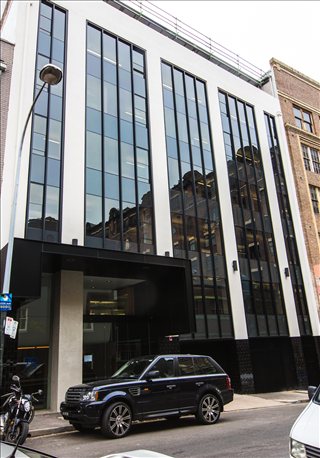 This center provides a new opportunity to lease your own creative space in the heart of cosmopolitan Surry Hills. The boutique commercial building was specifically designed to reflect New York style modern creative space, with polished concrete floors, exposed services and a new façade. This center has a shared office space arrangement available with... Read More >>

This center provides a new opportunity to lease your own creative space in the heart of cosmopolitan Surry Hills. The boutique commercial building was specifically designed to reflect New York style modern creative space, with polished concrete floors, exposed services and a new façade. This center has a shared office space arrangement available with... Read More >>
79 Commonwealth St, Surry Hills
---
7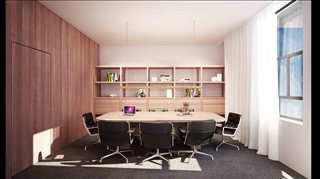 This office space represents a bold new concept in office real estate. A coveted address, architectural design, and impeccable professional and personal services are all coming together to create a business environment of unparalleled prestige and sophistication. Offering 22 private office suites for one to five people, an array of meeting facilities,... Read More >>

This office space represents a bold new concept in office real estate. A coveted address, architectural design, and impeccable professional and personal services are all coming together to create a business environment of unparalleled prestige and sophistication. Offering 22 private office suites for one to five people, an array of meeting facilities,... Read More >>
55 Brisbane St, Surry Hills
---
---
Office Space Surry Hills: Rent Luxury, Virtual & Coworking Spaces
Surry Hills office space, with its close proximity to the Sydney CBD, highly educated workforce and leafy surrounds, is in high demand.
Surry Hills Office Space
Surry Hills is a relatively small office market, which is considered part of the larger Sydney City Fringe market. This area is characterized by strong and continued demand and increasing activity levels, since leasing activity involving Surry Hils offices accounts for 45 per cent of all transactions in the Sydney Inner / Fringe market.
Vacancy Rates: As it happens in other inner suburbs, the local commercial real estate market in Surry Hills is becoming a hotspot that has been drawing the attention of investors, and it further benefits from the tight market conditions experienced in Sydney's CBD. This has caused a steady decline in vacancy rates all over Surry Hills, which are generally lower than the City Fringe average of 3.5 per cent.
Average Rental Rates: Average rental values are among the highest in the metro area, but proximity to CBD to be has to be factored in when looking at rental prices. In 2017, average office rents in Surry Hills were $500 / sqm, and incentives were on par with the metro average of 25 per cent.
Why Rent Surry Hills Office Space
Some of the top benefits of setting up a business in Surry Hills include being a short distance away from Sydney's CBD and access to the city's highly qualified workforce. A recent Deloitte report revealed Surry Hills as one of the most innovative suburbs in the Sydney area, with a score of 75 / 100, and highlighted that some of the country's fastest growing start-ups are based here.
Key Industries: More than 12 per cent of all businesses in Surry Hills are involved in hospitality, leisure, and entertainment. Also important are professional and technical services such as design and information technology, and legal services, as well as healthcare and social assistance, retail trade, education, and training.
Major Occupations: Surry Hills has a workforce of 10,000 people, of whom professionals, managers, and clerical / admin workers are the largest occupational groups, accounting for nearly 70 per cent of all local jobs.
A Young, Educated Workforce: According to 2016 data from the Australian Bureau of Statistics, Surry Hills has an above average percentage of residents aged between 25 and 34 years old. In addition to young demographics, the local workforce is considered highly educated, since many residents are educated to bachelor degree level (25 per cent of the total compared to the national average of 16 per cent).
Business Benefits & Incentives: Recently created projects, such as the Surry Hills Creative Precinct, confirm the potential for growth of the local digital and knowledge-based economy and can offer insights into the local business community. Detailed information on the grants and incentives offered to local businesses can be obtained from the City of Sydney website.
Find Surry Hills Office Space for Rent
Choose from the serviced offices, shared office space, coworking centers and virtual office options listed above. If you need help with your search give us a call or submit the quick quotes form and we'll get back to you fast.
Featured Surry Hills Business Locations
529 Elizabeth St
Surry Hills Office Space
This centre has been refurbished into architecturally designed office spaces. Offering an exceptional opportunity for businesses looking to move to the popular city fringe precinct of Surry Hills.... Read More >>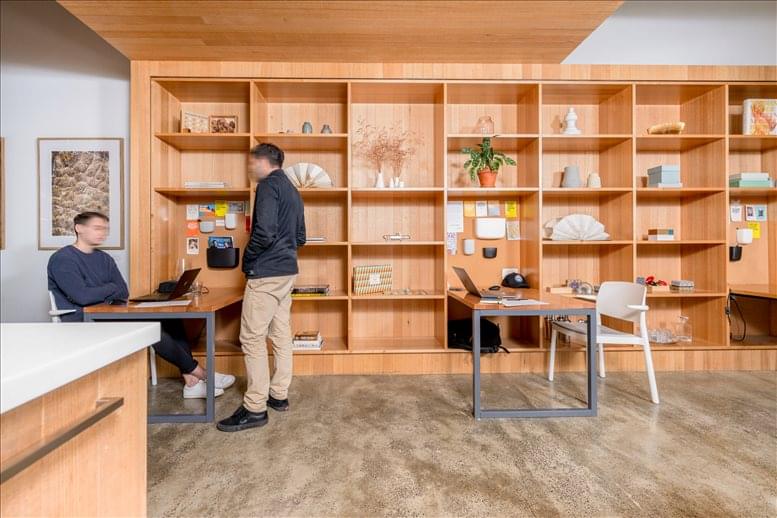 111 Flinders St
Surry Hills Office Space
This business centre offers a unique and contemporary working environment. This beautifully designed space occupies the ground and first floor, featuring high ceilings and designer furniture, it is... Read More >>
Lightrium
Surry Hills Office Space
The centre has applied a unique approach to office design, with its ultra contemporary finishes and extensive use of glass throughout the building. The main feature of the building is the internal... Read More >>