Richmond Office Space : 8 Buildings
1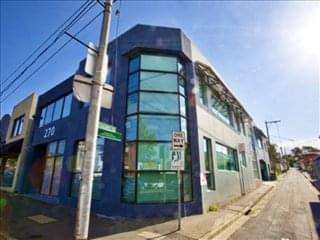 This is a modern office building, providing contemporary private office space and open-plan spaces. All furnishings are modern and new, and this centre boasts the latest in high-tech services to help your business grow. Read More >>
Serviced Office

for current price

... Read More >>
270 Church Street, VIC 3121
---
2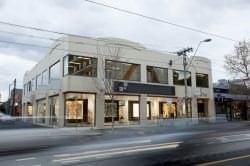 This is a shared professional workspace with a vibrant community atmosphere. This dynamic office share is designed to meet the needs of freelancers, small businesses, entrepreneurs and professionals. This perfectly located space is situated securely on the first floor, boasting an abundance of natural light with modern fit-out. Offering many options... Read More >>
Coworking / Shared Office

for current price

This is a shared professional workspace with a vibrant community atmosphere. This dynamic office share is designed to meet the needs of freelancers, small businesses, entrepreneurs and professionals. This perfectly located space is situated securely on the first floor, boasting an abundance of natural light with modern fit-out. Offering many options... Read More >>
---
3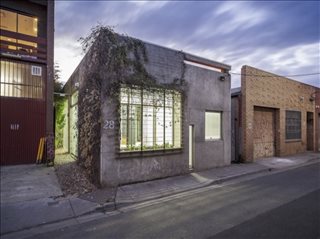 This office provides the ideal environment for creative freelancers, ambitious entrepreneurs, and ingenious start-ups, all looking to thrive and prosper without forking out for the expense of complete office. The pared-back industrial styling, a tranquil courtyard garden, dedicated meeting rooms and discrete work-spaces instill a sense of productive... Read More >>
Serviced Office from $1190 pp pm
Coworking / Shared Office from $433.5 pp pm

This office provides the ideal environment for creative freelancers, ambitious entrepreneurs, and ingenious start-ups, all looking to thrive and prosper without forking out for the expense of complete office. The pared-back industrial styling, a tranquil courtyard garden, dedicated meeting rooms and discrete work-spaces instill a sense of productive... Read More >>
---
4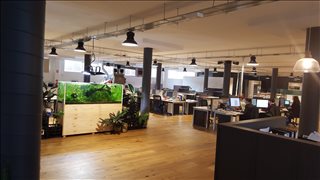 This is a environmental consulting business with extra space and looking for some co-tenants. There is a complete workstation with eight seats and the centre are happy with individuals or a group of eight people. They provide a front desk, meeting rooms, internet, etc. Everything provided except a land line. The office is around 850m², with a... Read More >>
Coworking / Shared Office from $500 pp pm

This is a environmental consulting business with extra space and looking for some co-tenants. There is a complete workstation with eight seats and the centre are happy with individuals or a group of eight people. They provide a front desk, meeting rooms, internet, etc. Everything provided except a land line. The office is around 850m², with a... Read More >>
105-115 Dover St, VIC 3121
---
5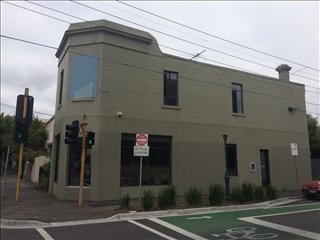 There is space available on the first floor above our Architectural practice, 6 brand new, large desks in a shared office space. There is also 1 private office available, which can fit two people comfortably. There are 5 desks which are 2400 x 800 in size and 1 desk which is 1800 x 800. Each desk has a 3 drawer lockable cabinet. It is suitable for any... Read More >>
Coworking / Shared Office from $475

There is space available on the first floor above our Architectural practice, 6 brand new, large desks in a shared office space. There is also 1 private office available, which can fit two people comfortably. There are 5 desks which are 2400 x 800 in size and 1 desk which is 1800 x 800. Each desk has a 3 drawer lockable cabinet. It is suitable for any... Read More >>
---
6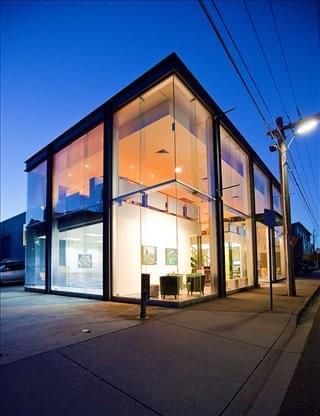 This Centre is a light, bright vibrant co-working space with a spacey high ceiling complete with artificial trees and even some background bird or ocean music when the moods fits . The front area has cafe style seating in a casual environment with couches and comfortable seating creating a fantastic place to chat with clients or just take a break. Cafe... Read More >>
Serviced Office from $660 pp pm
Coworking / Shared Office from $330 pp pm
Virtual Office from $88

This Centre is a light, bright vibrant co-working space with a spacey high ceiling complete with artificial trees and even some background bird or ocean music when the moods fits . The front area has cafe style seating in a casual environment with couches and comfortable seating creating a fantastic place to chat with clients or just take a break. Cafe... Read More >>
122 Cremorne St, VIC 3121
---
7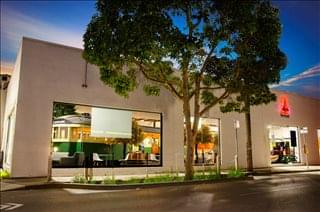 This unique space is a collaborative and innovative environment designed to attract, inspire, nurture and grow the entrepreneurial mindset. Highlights include a Melbourne-themed officescape complete with 100 year-old tram meeting space and Yarra River walkway. One of Australia's first local multi-site workspaces, you will have access to shared facilities in... Read More >>
Serviced Office from $660 pp pm
Coworking / Shared Office from $330 pp pm
Virtual Office

for current price

This unique space is a collaborative and innovative environment designed to attract, inspire, nurture and grow the entrepreneurial mindset. Highlights include a Melbourne-themed officescape complete with 100 year-old tram meeting space and Yarra River walkway. One of Australia's first local multi-site workspaces, you will have access to shared facilities in... Read More >>
132 Cremorne Street, VIC 3121
---
8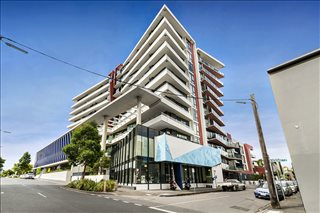 Located on the second floor of a modern office building, surrounding a central shared workspace, there are 8 lockable suites from 10 to 38 SqrM (100 to 280 sqft) with a minimum of 2 desks. Multiple meeting rooms are available (a boardroom and 2 additional smaller meeting rooms) serviced by a fully equipped kitchen. All desks and workspaces have access to... Read More >>
Serviced Office

for current price
Sublet Office

for current price

Located on the second floor of a modern office building, surrounding a central shared workspace, there are 8 lockable suites from 10 to 38 SqrM (100 to 280 sqft) with a minimum of 2 desks. Multiple meeting rooms are available (a boardroom and 2 additional smaller meeting rooms) serviced by a fully equipped kitchen. All desks and workspaces have access to... Read More >>
165 Cremorne St, VIC 3121
---
---
Office Space for Rent in Richmond
With 8 offices available in Richmond immediately, OfficeSpace.com.au can help you get in to office space that is ideal for you. Our team has in-depth knowledge of the local office market which enables us to find the property you require from a wide range of high quality locations and office building options. Many of our offices offer easy, short term and flexible rental agreements, so that you can gain the benefits of an extensive range of services and a prestigious address in Richmond.
Regardless of the size of your company or what specific requirements you have, we have a wide selection of offices to suit your needs in Richmond, Victoria. With flexible rental contracts and a range of professional business support services and facilities included, the above listed Richmond office space is ready and available to suit you.
A wide selection of the business centres are inclusive of a range of business services which include office administration, dedicated reception and on site IT support staff, internet and WiFi services, lounge and meeting room services. In addition, a number of the office buildings provide free car parking, day and night access, dining facilities and break out areas.
Simply choose any of the Richmond offices for rent listed on this page. All of the office space and executive office suites are available on flexible rental terms to suit your requirements and are located in prime Richmond business positions.
OfficeSpace.com.au also contains a wide range of professional office space in other prime Victoria locations, available on flexible terms. Call us today, and we will be be happy to help you find your ideal office space.
Featured Richmond Business Locations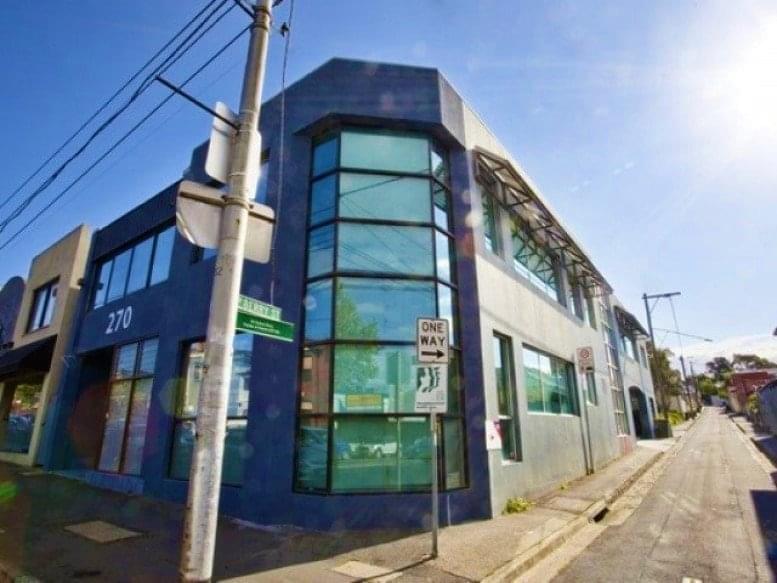 270 Church Street
Richmond Office Space
This is a modern office building, providing contemporary private office space and open-plan spaces. All furnishings are modern and new, and this centre boasts the latest in high-tech services to help... Read More >>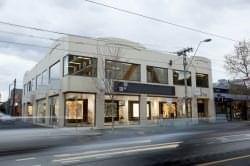 501 Church St
Richmond Office Space
This is a shared professional workspace with a vibrant community atmosphere. This dynamic office share is designed to meet the needs of freelancers, small businesses, entrepreneurs and professionals.... Read More >>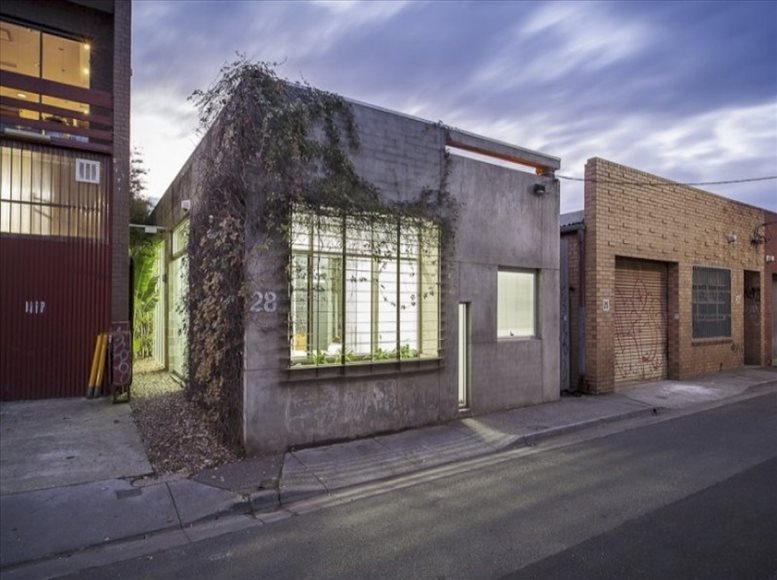 28 Gwynne St
Richmond Office Space
This office provides the ideal environment for creative freelancers, ambitious entrepreneurs, and ingenious start-ups, all looking to thrive and prosper without forking out for the expense of... Read More >>