North Shore Office Space : 6 Buildings
1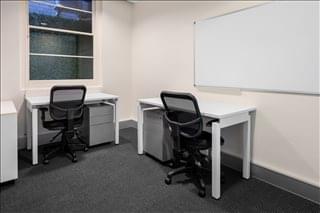 The centre is on a ground floor office building offering high quality office space with substantial natural light and features a reception area, meeting room, and a boardroom. Exceptional amenity for staff and clients surrounds the centre with retail and entertainment facilities in close proximity including an array of cafes, restaurants, bars and fashion... Read More >>
Serviced Office from $650 pp pm
Coworking / Shared Office

The centre is on a ground floor office building offering high quality office space with substantial natural light and features a reception area, meeting room, and a boardroom. Exceptional amenity for staff and clients surrounds the centre with retail and entertainment facilities in close proximity including an array of cafes, restaurants, bars and fashion... Read More >>
246 Pacific Highway, North Shore
---
2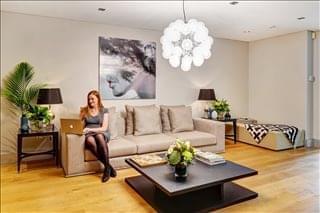 From the moment you walk into this building you will see that this is something different. Timber floors and earthy tones are complimented with African batiks with splashes of orange, grey and stainless steel. Multiple conference and meeting room use is free. Great small offices or open-plan suites with warmth and personality. Read More >>
Serviced Office from $1083 pp pm

The centre is on a ground floor office building offering high quality office space with substantial natural light and features a reception area, meeting room, and a boardroom. Exceptional amenity for staff and clients surrounds the centre with retail and entertainment facilities in close proximity including an array of cafes, restaurants, bars and fashion... Read More >>
133 On Alexander, Crows Nest
---
3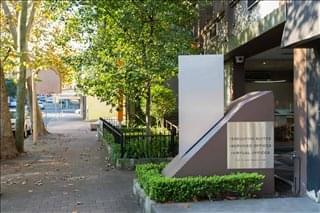 A chocolate-coloured façade and manicured gardens create a great first impression of sophistication and style. Choose from sensational, interior-designed suites or open-plan space on our Club, Executive and Gallery levels. Multiple conference and meeting room use is free. Read More >>
Serviced Office from $1083 pp pm

The centre is on a ground floor office building offering high quality office space with substantial natural light and features a reception area, meeting room, and a boardroom. Exceptional amenity for staff and clients surrounds the centre with retail and entertainment facilities in close proximity including an array of cafes, restaurants, bars and fashion... Read More >>
North Sydney Executive Centre, 119 Willoughby Rd
---
4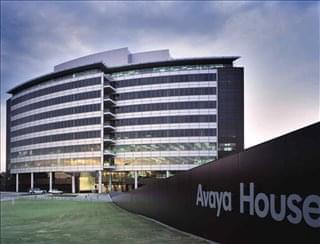 The beautifully landscaped natural surrounds combined with the amenities offered, including a tennis court and heated pool, make this one of the most enviable places to work in the area. The site is fully furnished and is equipped to meet all the needs of a modern company. Flexible month-by-month contacts are available in this stunning building. Your... Read More >>
Serviced Office from $1890 pp pm
Coworking / Shared Office from $375 pp pm

The beautifully landscaped natural surrounds combined with the amenities offered, including a tennis court and heated pool, make this one of the most enviable places to work in the area. The site is fully furnished and is equipped to meet all the needs of a modern company. Flexible month-by-month contacts are available in this stunning building. Your... Read More >>
Avaya House, 123 Epping Road
---
5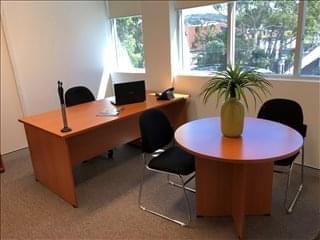 Located behind Warringah Mall in Brookvale, this prime Northern Beaches location is based in Peninsula Business Park, with ample free parking. Close to public transport and an array of cafés, shops and restaurants. Read More >>

The beautifully landscaped natural surrounds combined with the amenities offered, including a tennis court and heated pool, make this one of the most enviable places to work in the area. The site is fully furnished and is equipped to meet all the needs of a modern company. Flexible month-by-month contacts are available in this stunning building. Your... Read More >>
3/7 Grosvenor Place, Brookvale
---
6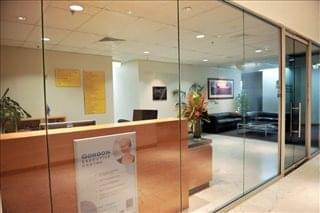 This centre is located in the top level of a landmark building above Harvey Norman and Woolworths. Free all day and in building parking is provided for all office staff with a serviced office. Reception, Boardroom, meeting rooms. Professional, convenient, and comfortable. Read More >>

The beautifully landscaped natural surrounds combined with the amenities offered, including a tennis court and heated pool, make this one of the most enviable places to work in the area. The site is fully furnished and is equipped to meet all the needs of a modern company. Flexible month-by-month contacts are available in this stunning building. Your... Read More >>
---
---
Serviced Offices North Shore NSW
OfficeSpace.com.au has North Shore serviced offices and coworking space for rent at 6 commercial office properties in prime business locations. These fully furnished and wired serviced offices and coworking spaces are available for immediate occupation on long or short term, flexible contracts.
Many of the buildings and centres we list offer all inclusive, short term rental agreements for fully furnished and serviced office space that comes with a host of professional services, high spec features and amenities. This provides your company with a move-in ready workspace at a prestigious address in Sydney's North Shore, without tying you into a multi year lease.
Why Businesses Rent North Shore Office Space
As part of Sydney's global arc area, North Shore boasts high levels of economic activity and productivity levels. It consists of a cluster of small urban centres with a sizeable industry base, mainly in the city of Willoughby, Lane Cove, Chatswood, and Mosman.
Perks of being based here include a convenient location barely 10 kilometres away from central Sydney and a 30-minute drive from Sydney International airport, and access to an affluent population.
Key Industries: The main industry sectors are professional, scientific and technical services, accounting for nearly 20 per cent of the total industry base.
Major Employers:The largest employers are Novo, Citrix Systems, SAP Australia, Wolters Cluwer, Medfin Finance, and INC Research
Labour Market: Willoughby City is a major centre of employment, with a workforce of approximately 50,000 people, with the most common occupational categories being professionals and managers, admin support, and clerical staff. The entire North Shore labour market is set to expand and to offer nearly 80,000 jobs by 2036.
Business Support: The most popular support programme among local business owners is Easy to Do Business, which provides free online resources to new and existing companies and also dedicated incentives for sustainable business initiatives.
North Shore Office Space Market
The North Shore office market is split into:
North Ryde
Maquarie Park
Crows Nest
St Leonards
Chatswood
which together amount to approximately to 1.5 million square metres of office space.
The largest sub-markets are Macquarie and North Ryde, with most 900,000 square metres of space. Overall, North Shore is considered a desirable office location, since it offers affordable rents and ease of travel to and from central Sydney.
Following a period of decline, market indicators began to pick up in 2013, mainly due the growing number of office tenants who were pushed out of the central Sydney market by either high rents of diminishing supply, and who were looking for office units of under 500 square metres.
Vacancy Rates Increasing land values increasing and strong demand are pushing vacancy rates down in North Shore, and in 2017 vacancy rates were lower than the Sydney average at approximately 7 per cent for premium and A Grade properties and half of that figure for C and D Grade offices.
Average Rental Costs With regards to rental values, the most affordable office properties were in Chatswood, and the priciest were in St Leonards or Crows Nest. Average rental values for prime office space range between $350 and $550 / sqm and incentives average 25 percent. B Grade offices average $320 / sqm, but are in the high $300s in the Chatswood area.
Outlook & Future Development The outlook for the local office market is positive, since the extension of the Sydney Metro line in 2024 will bring a revaluing of land along with higher activity levels. The local development pipeline features several projects in St Leonards, Macquarie Park, and North Ryde, and on the whole, North Shore is already drawing the attention of offshore investors.
Select from the North Shore serviced offices and coworking spaces available for rent above and add them to your shortlist. These serviced offices are located at prestigious North Shore business addresses and are offered on flexible terms, giving you the chance to rent serviced and/or coworking space for whatever period you need with the option to scale up or down as your workspace requirements change.
Contact OfficeSpace.com.au
Need help with your search for serviced offices in North Shore? Just get in touch and we'll be more than happy to help you find the perfect property.
Featured North Shore Business Locations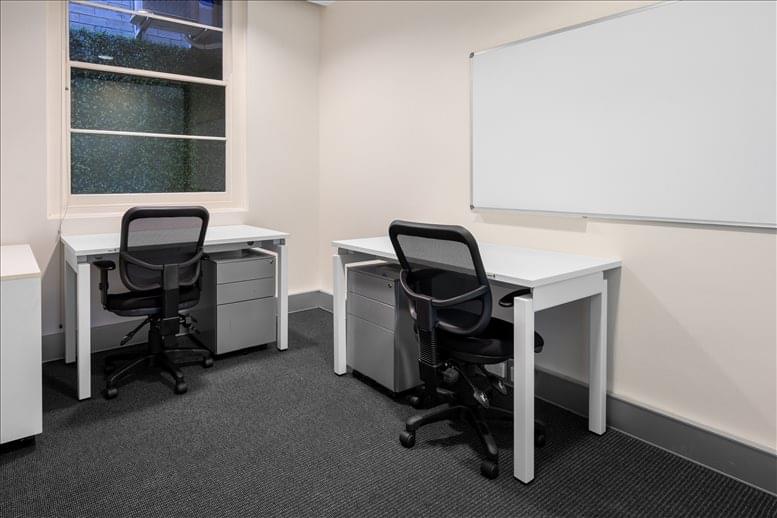 246 Pacific Highway
North Shore Office Space
The centre is on a ground floor office building offering high quality office space with substantial natural light and features a reception area, meeting room, and a boardroom. Exceptional amenity... Read More >>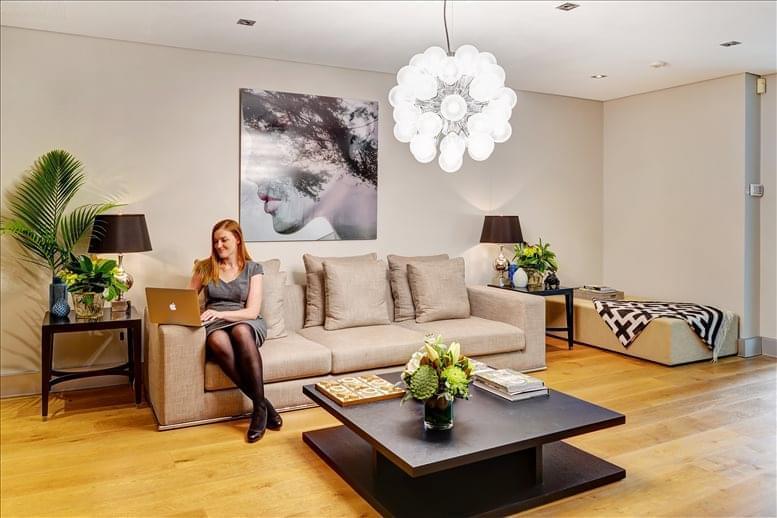 133 On Alexander
North Shore Office Space
From the moment you walk into this building you will see that this is something different. Timber floors and earthy tones are complimented with African batiks with splashes of orange, grey and... Read More >>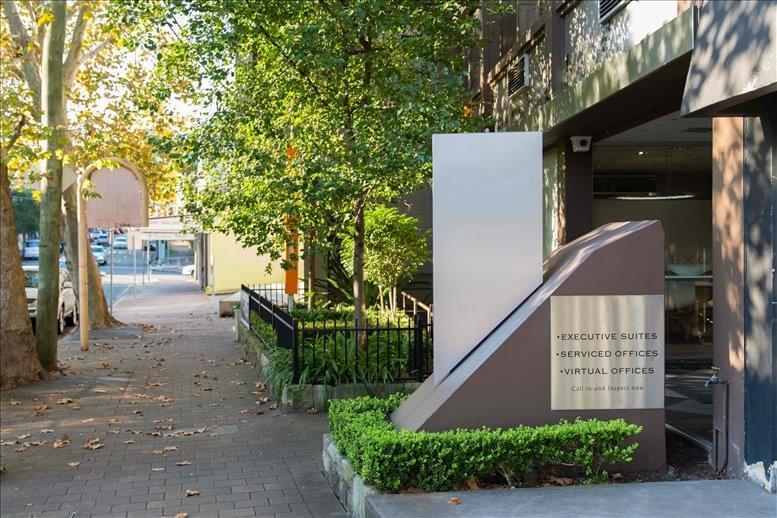 North Sydney Executive Centre
North Shore Office Space
A chocolate-coloured façade and manicured gardens create a great first impression of sophistication and style. Choose from sensational, interior-designed suites or open-plan space on our Club,... Read More >>