Gold Coast Office Space : 4 Buildings
1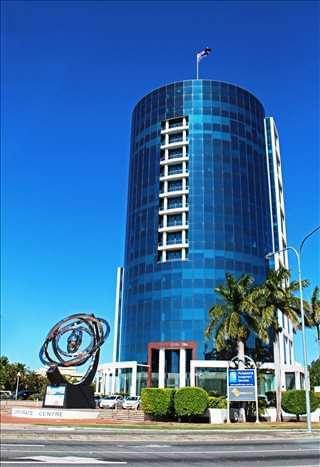 The leading serviced and virtual office provider located in a prestigious building in Bundall. This centre offers magnificent views of the Gold Coast and hinterland from our fully furnished executive offices. Ample parking, state-of-the-art technology and a full range of secretarial and professional services are also available in this unique corporate... Read More >>
Serviced Office
Coworking / Shared Office

The leading serviced and virtual office provider located in a prestigious building in Bundall. This centre offers magnificent views of the Gold Coast and hinterland from our fully furnished executive offices. Ample parking, state-of-the-art technology and a full range of secretarial and professional services are also available in this unique corporate... Read More >>
Corporate Centre One, Level 15
---
2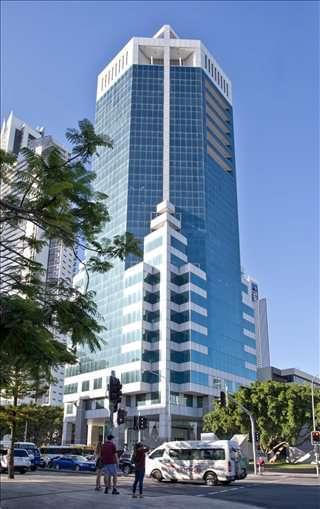 This office space on the Gold Coast is located in the most prestigious commercial address in the heart of Surfers Paradise. The iconic building has panoramic views of the Gold Coast, including uninterrupted views of Broadwater Beach and the Hinterland. Read More >>

The leading serviced and virtual office provider located in a prestigious building in Bundall. This centre offers magnificent views of the Gold Coast and hinterland from our fully furnished executive offices. Ample parking, state-of-the-art technology and a full range of secretarial and professional services are also available in this unique corporate... Read More >>
50 Cavill Avenue, Level 13
---
3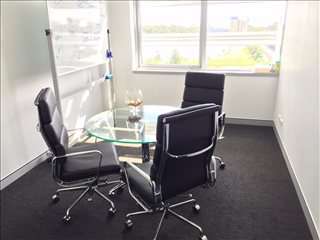 This brand new, modern space has two executive offices available (unfurnished) and up to three brand new workstations each with large lockable caddy. Lease includes high speed broad band internet, electricity, kitchen facilities, bathroom facilities including shower, cleaning and boardroom access (by appointment). There's plenty of off street car parking... Read More >>

This brand new, modern space has two executive offices available (unfurnished) and up to three brand new workstations each with large lockable caddy. Lease includes high speed broad band internet, electricity, kitchen facilities, bathroom facilities including shower, cleaning and boardroom access (by appointment). There's plenty of off street car parking... Read More >>
Bermuda Point, Lakeside 2
---
4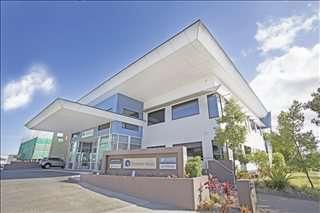 This is an ultra-modern building with underground parking offering state-of-the-art facilities. All offices are furnished to executive level, with free use of boardrooms and meeting rooms. You'll have access to sister company offices in Brisbane and nationwide. All offices are of premium 'A' grade quality and boast a modern layout with the latest technology... Read More >>
Serviced Office from $499 pp pm
Coworking / Shared Office from $499 pp pm
Virtual Office from $149

This is an ultra-modern building with underground parking offering state-of-the-art facilities. All offices are furnished to executive level, with free use of boardrooms and meeting rooms. You'll have access to sister company offices in Brisbane and nationwide. All offices are of premium 'A' grade quality and boast a modern layout with the latest technology... Read More >>
155 Varsity Parade, Varsity Lakes
---
---
Serviced Offices Gold Coast : Virtual & Shared Office Space
To help you find the perfect location for serviced offices in the Gold Coast, the OfficeSpace.com.au site allows you to quickly search for and get the most important information about each space quickly and easily. We have a wide range of buildings and locations available, most with flexible rental terms that can be altered to suit your business' needs.
Why Businesses Rent Office Space on the Gold Coast
Internationally famous and well located, the Gold Coast is the second biggest population hub in Queensland and is home to more than 60,000 businesses and over 200 startups, with more than 11,000 companies operating in construction, real estate, finance, and professional services.
The Gold Coast airport provides limited domestic and international flight connections, while Brisbane's larger airports are in close proximity. The Gold Coast is well connected to Brisbane and other surrounding towns by rail and road networks making it an ideal location in which to rent serviced offices and other types of office space.
Key Industries: Queensland's second largest city experienced a tourism boom in the 1980s and 1990s, and this sector continues to have a positive impact in the local economy to this day, along with related industries like retail, recreation, and accommodation services. Second in importance and revenues is the healthcare and medical sector, which employs approximately 40,000 in the city. Other key sectors include food and beverage manufacturing, information technology, education, film production, sports, and marine.
Business Support: City authorities offer support to local businesses with a variety of initiatives such as the Open for Business Program, growth accelerators, and training for companies involved in export, supply chain, digital strategy, and food safety.
Major Employers: Top local employers include G8 Education, Bond University, Jupiter's Hotel & Casino, Mantra Group, Billabong, Queensland Airports, Retail Food Group, VIP Pet Foods, Surfstitch, and Dreamworld.
Labour Market: According to a NIEIR 2016 survey, Gold Coast has a total workforce of more than 260,000 people, and approximately a third of those have a tertiary qualification. Highly skilled workers are typically attracted to the city's rapidly growing economy and by employment rates that are well above the state and national average.
Gold Coast Commercial Real Estate: Office Space Market
The Gold Coast has a medium-sized office market consisting of approximately 500,000 square metres of space. These are further divided into central Gold Coast (also known as Southport or the CBD), and adjacent locales such as Broadbeach, Bundall, Surfers Paradise, and Robina – Varsity Lakes.
Outlook & Trends: The most notable trends in this market are strong demand and low development activity, leading to important vacancy rate declines that are on par with the figures seen in much larger CBD markets, such as Brisbane.
As one of the leading tech startup locations in Queensland, the local office market is likely to become part of Australasia's Silicon Valley in the coming years, which will require the expansion of current inventory levels and / or the refurbishment or conversion of existing stock to meet the requirements of creative sector businesses. This is not likely to happen until after 2019, with the main areas affected being Robina and Helensvale.
Vacancy Rates: Vacancy rates are on a steady downward trend across the city due to a combination of factors like growing demand, limited new supplies, and stock withdrawals. A Grade offices have by far the highest occupancy rates (90%), and as far as sub-markets are concerned, the most in-demand are Robina and Broadbeach.
Average Rental Costs: Across the city, average gross face rents are approximately $450 / sqm for prime grade offices, and $380 / sqm for secondary properties. The most expensive properties tend to be in Surfers Paradise and Robina, whereas the most affordable offices are in the CBD and Bundall. Incentives average 18 per cent for A Grade offices and 15 per cent for other grades.
Let Us Help You Find Gold Coast Serviced Offices
OfficeSpace.com.au's goal is to help your company find the perfect work environment, arrange a short or long term flexible rental agreement that suits you, and get you into your new office space as quickly and easily as possible. There are a wide range of office types, from conventional leased space to serviced offices to coworking spaces to hot desks to private office suites for teams and managed office space for larger organizations. We will be happy to help you navigate the options and find the serviced office space that is best for your company.
Most of the business centres, office buildings and other spaces listed on OfficeSpace.com.au come inclusive of an outstanding array of support services consisting of dedicated front desk reception and security personnel, conference rooms and lounge areas, dining facilities and break out areas. In addition, many of the serviced office centres also include high speed internet and network wiring, onsite parking and bike racks, day/night access and IT support staff.
Just select one of the serviced offices or coworking spaces in the Gold Coast displayed above. Click on the listing to view the facilities on offer and read more about the workspace and location. Or just fill out the form and we'll get right back to you with details and rental costs.
Contact OfficeSpace.com.au
In addition to the Gold Coast commercial real estate listed above we also have serviced office suites, short-term and flexible office space for rent in Brisbane and other cities throughout Queensland. Contact us and we will be happy to help you find the business space that matches your particular requirements.
Featured Gold Coast Business Locations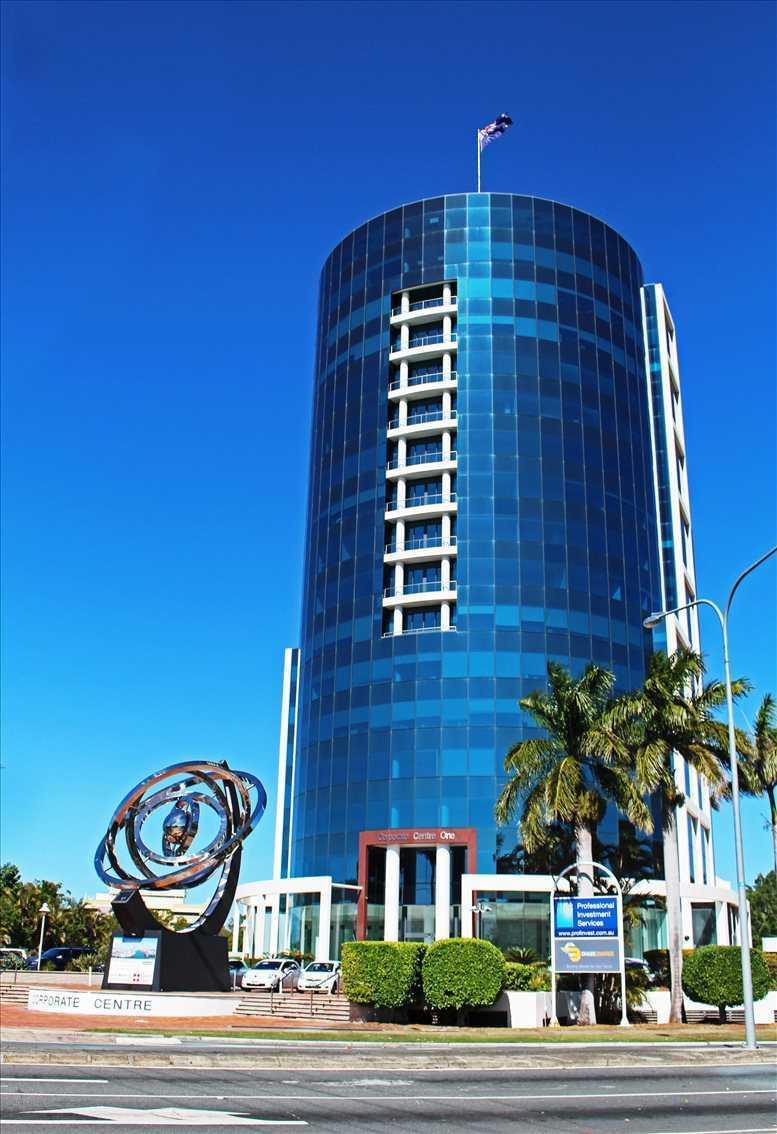 Corporate Centre One
Gold Coast Office Space
The leading serviced and virtual office provider located in a prestigious building in Bundall. This centre offers magnificent views of the Gold Coast and hinterland from our fully furnished executive... Read More >>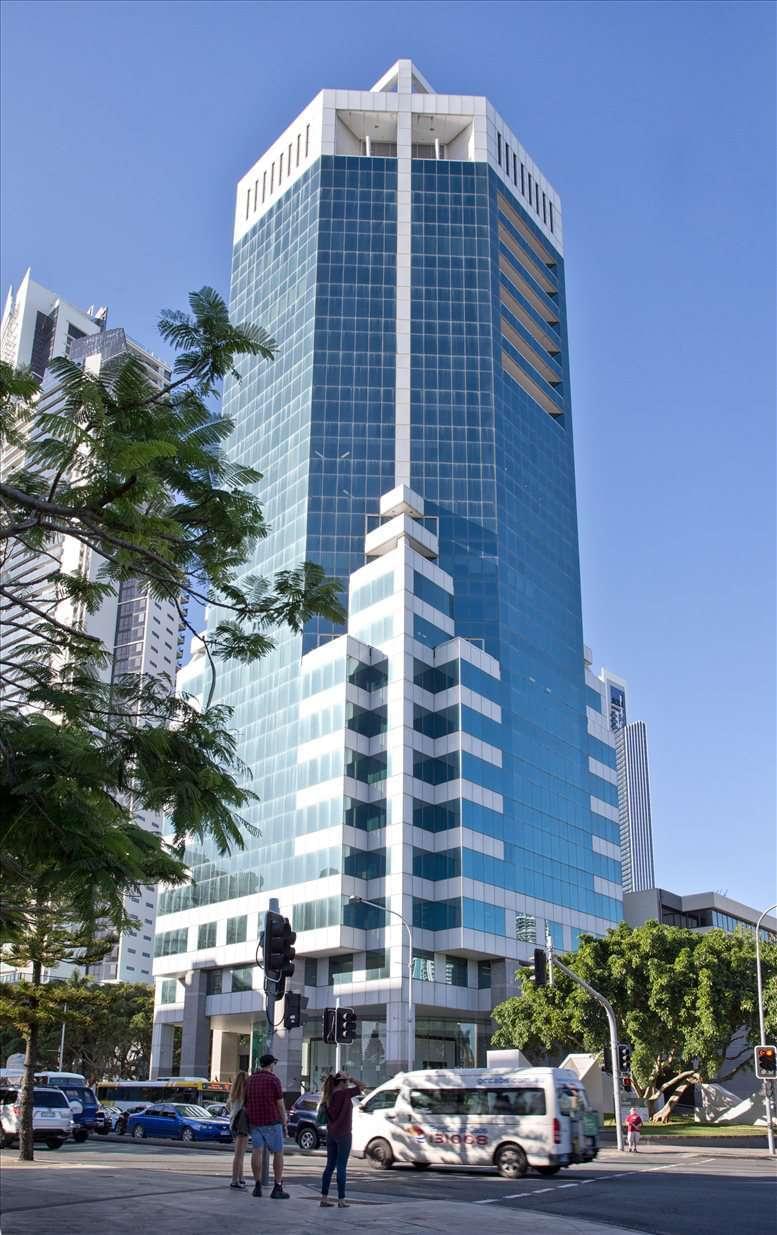 50 Cavill Avenue
Gold Coast Office Space
This office space on the Gold Coast is located in the most prestigious commercial address in the heart of Surfers Paradise. The iconic building has panoramic views of the Gold Coast, including... Read More >>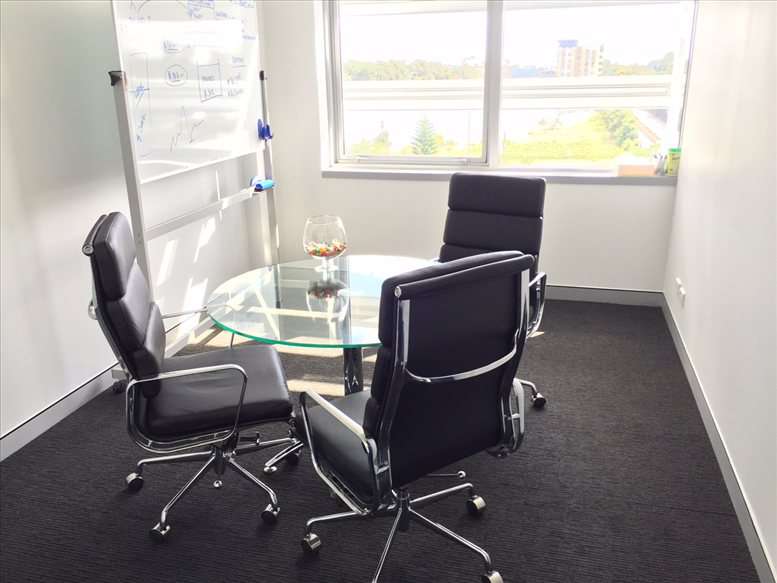 Bermuda Point
Gold Coast Office Space
This brand new, modern space has two executive offices available (unfurnished) and up to three brand new workstations each with large lockable caddy. Lease includes high speed broad band internet,... Read More >>