East Melbourne Office Space : 5 Buildings
1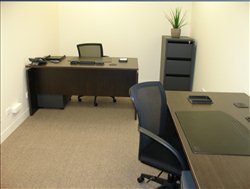 This centre provides prestigious, contemporary yet affordable and spacious offices. Whether you require a virtual office, a hot desk or a fully serviced office space for overflow for a new project, interim offices, starting up a business, or simply a professional place to meet, your prestigious address will ensure you portray the ideal corporate image.... Read More >>

This centre provides prestigious, contemporary yet affordable and spacious offices. Whether you require a virtual office, a hot desk or a fully serviced office space for overflow for a new project, interim offices, starting up a business, or simply a professional place to meet, your prestigious address will ensure you portray the ideal corporate image.... Read More >>
---
2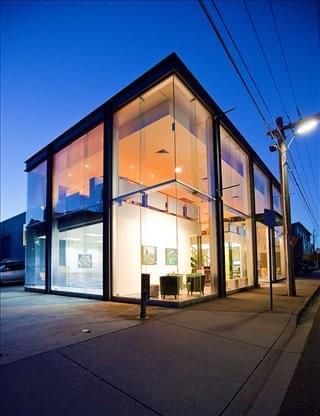 This Centre is a light, bright vibrant co-working space with a spacey high ceiling complete with artificial trees and even some background bird or ocean music when the moods fits . The front area has cafe style seating in a casual environment with couches and comfortable seating creating a fantastic place to chat with clients or just take a break. Cafe... Read More >>
Serviced Office from $660 pp pm
Coworking / Shared Office from $330 pp pm
Virtual Office from $88

This Centre is a light, bright vibrant co-working space with a spacey high ceiling complete with artificial trees and even some background bird or ocean music when the moods fits . The front area has cafe style seating in a casual environment with couches and comfortable seating creating a fantastic place to chat with clients or just take a break. Cafe... Read More >>
122 Cremorne St, Cremorne
---
3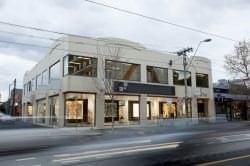 This is a shared professional workspace with a vibrant community atmosphere. This dynamic office share is designed to meet the needs of freelancers, small businesses, entrepreneurs and professionals. This perfectly located space is situated securely on the first floor, boasting an abundance of natural light with modern fit-out. Offering many options... Read More >>
Coworking / Shared Office

This is a shared professional workspace with a vibrant community atmosphere. This dynamic office share is designed to meet the needs of freelancers, small businesses, entrepreneurs and professionals. This perfectly located space is situated securely on the first floor, boasting an abundance of natural light with modern fit-out. Offering many options... Read More >>
---
4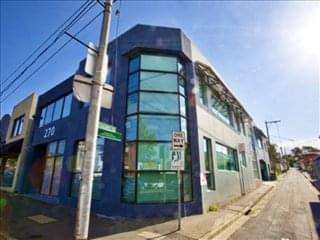 This is a modern office building, providing contemporary private office space and open-plan spaces. All furnishings are modern and new, and this centre boasts the latest in high-tech services to help your business grow. Read More >>

This is a shared professional workspace with a vibrant community atmosphere. This dynamic office share is designed to meet the needs of freelancers, small businesses, entrepreneurs and professionals. This perfectly located space is situated securely on the first floor, boasting an abundance of natural light with modern fit-out. Offering many options... Read More >>
---
5
Located on the 30th floor with full 360 degree uninterrupted views with a grand modern reception area. This location has a large 24-person boardroom and two meeting rooms with exceptional city views. Offering large fully furnished internal and external offices and co-working options, exercise workstations and a fully serviced cafe breakout lounge with an... Read More >>
Serviced Office from $1200 pp pm
Coworking / Shared Office from $850 pp pm

Located on the 30th floor with full 360 degree uninterrupted views with a grand modern reception area. This location has a large 24-person boardroom and two meeting rooms with exceptional city views. Offering large fully furnished internal and external offices and co-working options, exercise workstations and a fully serviced cafe breakout lounge with an... Read More >>
---
---
East Melbourne Office Space : Serviced Offices : Coworking : Virtual
OfficeSpace.com.au is pleased to present exceptional offices, situated in highly sought after locations in East Melbourne. These business premises are available on flexible rental contracts - some starting from just one week - making it easy for you to budget and avoid costly long term leases.
East Melbourne Office Space
East Melbourne covers an area of approximately 2 square kilometres and is located between the districts of Richmond, Collingwood, and downtown Melbourne. According to data collected in 2016, the total office inventory in East Melbourne amounts to nearly 240,000 square metres of space.
East Melbourne Office Stock: Most office buildings in this area date from the 1970s, which means that office stock in East Melbourne consists of predominantly B and C Grade space, although projects are in place for A Grade developments in Victoria Parade. The most well-known office towers are ICI House and the more recent development at One East Melbourne, which consists of 6,000 square metres of A Grade units.
Typical East Melbourne Office Occupiers: The local tenant profile typically consists of small and medium-sized businesses involved in the creative sector, although the tenant base has been gradually broadening and now the area attracts firms in construction, technology, and manufacturing. In terms of demand, East Melbourne is almost as popular a destination as City Fringe sub-markets like St Kilda and Southbank.
East Melbourne Office Rental Rates: Office costs are in line with the city average of approximately $400 / sqm, but new builds gravitate towards $450 / sqm and over $500 for A Grade office space in landmark buildings. Incentives are below 20 per cent. The priciest office units are located in the western end of the district, bordering Collins Street and the Financial District.
As part of City Inner East sub-market, East Melbourne offices are characterised by low vacancy rates (below 5 per cent), growing tenant appeal, and high absorption rates, all of which are likely to keep putting upward pressure on rents. Overall, this is one of the tightest non-CBD office markets in Australia, along with Parramatta (Sydney) and Southbank.
Why You Should Rent Office / Coworking Space in East Melbourne
Thanks to its close proximity to the CBD and to top tourist attractions such as St Patrick's Cathedral, Melbourne Cricket Ground, and Fitzroy Gardens, East Melbourne is a hub for the city's visitor economy and for related industry sectors, such as accommodation, food services, retail, and leisure. The public sector is also well represented here given the presence of the Parliament of Victoria and the local Education Department.
Key Employers & Industries: The most important local employers are mostly in the accommodation sector and include Pullman, Hyatt, and Mercure, as well as medical institutions like Freemasons Hospital and Royal Victorian Eye and Ear Hospital. Total employment numbers have been increasing steadily since the mid 2000s, and in 2016 East Melbourne had a workforce of almost 25,000 people, with the top employing industries being healthcare (almost 8,000 jobs), public administration and safety (approximately 5,000 jobs), and business services (1,700 jobs).
East Melbourne - Startup City: East Melbourne is an attractive business destination, as the city of Melbourne on the whole is considered the country's start-up capital, and particularly so in niche sectors like MedTech, digital gaming, cybersecurity, and sportstech. Moreover, the area has in place a Startup Action Plan that aims to improve support options and infrastructure for entrepreneurs by 2021, and there are already grants and sponsorship opportunities covering startup costs, business expansion, and business support from the City of Melbourne.
Simply choose any of the East Melbourne offices for rent listed on this page. All of the office space and business premises are available on temporary rental terms to suit your requirements and are located in prime Perth business positions.
Contact OfficeSpace.com.au
As well as the East Melbourne office space listed above, we also provide a wide selection of serviced offices, shared workspace and leased office space in Melbourne CBD, Fitzroy, Richmond other cities nearby. Contact us now and let us help you find the perfect office space.
Featured East Melbourne Business Locations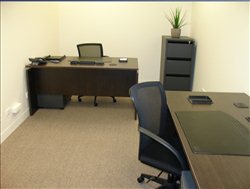 459 Toorak Rd
East Melbourne Office Space
This centre provides prestigious, contemporary yet affordable and spacious offices. Whether you require a virtual office, a hot desk or a fully serviced office space for overflow for a new project,... Read More >>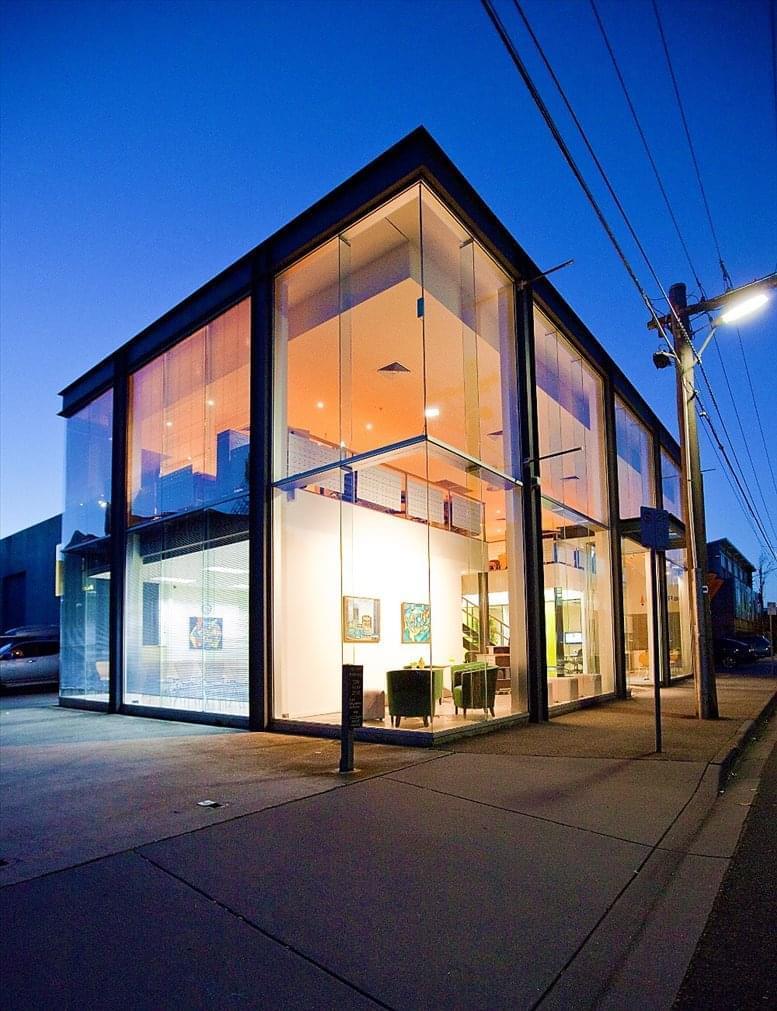 122 Cremorne St
East Melbourne Office Space
This Centre is a light, bright vibrant co-working space with a spacey high ceiling complete with artificial trees and even some background bird or ocean music when the moods fits . The front area has... Read More >>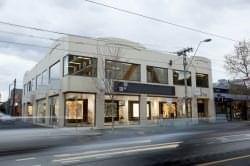 501 Church St
East Melbourne Office Space
This is a shared professional workspace with a vibrant community atmosphere. This dynamic office share is designed to meet the needs of freelancers, small businesses, entrepreneurs and professionals.... Read More >>