City of Adelaide Office Space : 4 Buildings
1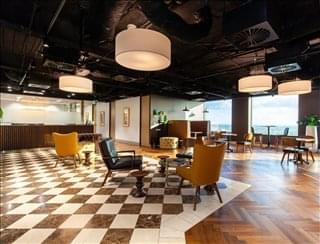 Offering CBD office space, Westpac House is a 5-star building in Adelaide, one of the most dynamic of Australian cities. It provides an unbranded classic office space environment with high quality finishes, fittings, communications infrastructure and IT, and the highest standards of service. Providing A-Class flexibility and convenience, Westpac House... Read More >>
Serviced Office from $1700 pp pm

Offering CBD office space, Westpac House is a 5-star building in Adelaide, one of the most dynamic of Australian cities. It provides an unbranded classic office space environment with high quality finishes, fittings, communications infrastructure and IT, and the highest standards of service. Providing A-Class flexibility and convenience, Westpac House... Read More >>
Westpac House, Level 24 & 30
---
2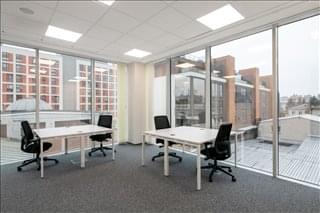 This centre is located in the only premium property development in the last 5 years. This modern, well-appointed centre is located on top of a new garden plaza. Read More >>
Serviced Office from $639 pp pm
Coworking / Shared Office from $269 pp pm

Offering CBD office space, Westpac House is a 5-star building in Adelaide, one of the most dynamic of Australian cities. It provides an unbranded classic office space environment with high quality finishes, fittings, communications infrastructure and IT, and the highest standards of service. Providing A-Class flexibility and convenience, Westpac House... Read More >>
City Central Tower 2, 121 King William St
---
3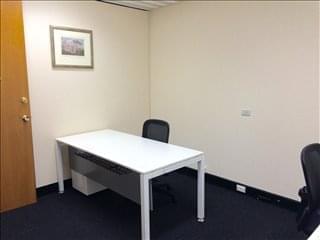 This centre is located in a recently refurbished building offering excellent working conditions in a light and airy environment. This superior business centre offers affordable serviced business suites, and is ideal for small start-up businesses, interstate companies seeking a business presence in the rapidly-developing South Australia economy, as well as... Read More >>
Serviced Office from $690 pp pm

This centre is located in a recently refurbished building offering excellent working conditions in a light and airy environment. This superior business centre offers affordable serviced business suites, and is ideal for small start-up businesses, interstate companies seeking a business presence in the rapidly-developing South Australia economy, as well as... Read More >>
---
4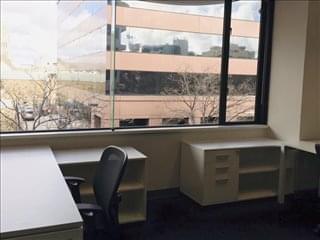 Set overlooking Hindmarsh Square in the heart of Adelaide's CBD this modern office building offers state-of-the-art accommodation in a prime location. This centre has a contemporary fit out, with access to the latest technology and accommodating support staff combine to provide an outstanding work environment. Read More >>

This centre is located in a recently refurbished building offering excellent working conditions in a light and airy environment. This superior business centre offers affordable serviced business suites, and is ideal for small start-up businesses, interstate companies seeking a business presence in the rapidly-developing South Australia economy, as well as... Read More >>
---
---
City of Adelaide Serviced Offices : Shared & Virtual Office Space
OfficeSpace.com.au has serviced offices, virtual offices and shared office space for rent at professional business centres and commercial office properties in the City of Adelaide. These fully furnished and wired workspaces are available now on flexible, short term contracts and most come with a wide range of professional services, high spec features and amenities. This provides your company with a move-in ready serviced office or shared office space at a prestigious City of Adelaide location, without tying you into an expensive long term lease.
What You Need to Know about Renting Serviced, Shared & Virtual Office Space in the City of Adelaide
Adelaide City serves as the business epicentre of Southern Australia. Out of the 1.6 million square metres of office space that exist in Greater Adelaide, the CBD contains the vast majority of it with 1.4 million. B to D Grade offices account for the majority of office inventory in the city centre.
City of Adelaide Office Locations: Key business locations within the city include the CBD and districts south of the city centre, mainly those between Adelaide Showground station and Portrush Road. On the other hand, the Melbourne Street area (located north of the CBD) is preferred by start-ups in medical and professional services fields, whereas the Research & Medical Precinct is a top destination for tenants in search of R&D offices.
Adelaide Office Market Trends: As it happens in other secondary office markets, local economy improvements and increased investment are behind flight-to-quality trends in Adelaide City. As the local office market becomes more attractive to firms looking to relocate or expand, owners of secondary office space are seeing the need to refurbish or upgrade their properties in order to remain competitive. Another trend worth mentioning is the rise in popularity of co-working spaces, since there are almost 30 such spaces in the city.
Adelaide CBD Office Vacancy Rates: CBD vacancy rates have been decreasing steadily and in 2017 dropped to levels below 20 per cent for the first time. Vacancy levels are likely to keep contracting due to the limited supply of premium and A Grade offices in the city. Incentives are above the national average, ranging between 35 and 40 per cent, whereas average gross face rents for A grade offices are $500 / sqm and under $400 for B Grade space (mid 2017 data).
Outlook for the Adelaide Office Market: Adelaide's recovering economy is drawing the attention of overseas investors, which will benefit the office market since construction projects are lined up until 2019, mainly in areas like Charter's Hall and Franklin Street. Moreover, stamp duty reforms are expected to turn the local commercial real estate market into one of the most affordable at national level, so scope for growth is on the cards.
Why Companies Rent Office Space in the City of Adelaide
Adelaide City is one of most important economic engines of Southern Australia, since its economic output accounts for almost 20 per cent of the state's total GSP.
Key Industries in Adelaide City: Important sectors range from manufacturing and natural resource exploration to high-tech and high-value industries, which carry an increasing weight in the city's economy. Financial services are particularly important to Adelaide's economy, since nearly 40 per cent of all the city's businesses are involved in financial activities.
A Highly Educated Workforce: Adelaide's labour market is made up of a workforce of over 120,000 people and is characterised by high educational attainment levels. The largest occupational group are professionals with a university degree, so it is relatively easy for employers to find skilled workers in areas like management, commerce, engineering, technology, and health.
Business Benefits & Support: One of the benefits of setting up a business in Adelaide is the city's strong track record in terms of innovation and entrepreneurial spirit. Adelaide is currently home to more than 15,000 businesses, who enjoy a favourable taxation regime and support from local authorities in the form of grants, business advice, mentoring schemes, and training. Other sources of practical support for owners of small businesses are the Australian Bureau of Statistics Small Business Portal, and Enterprise Adelaide.
Find Serviced, Shared & Virtual Offices in Adelaide City
Choose from serviced, shared and virtual offices in 4 office buildings, business centres and coworking spaces throughout Adelaide City. Or get in touch with us now by submitting the form and let us do the work for you.
Featured City of Adelaide Business Locations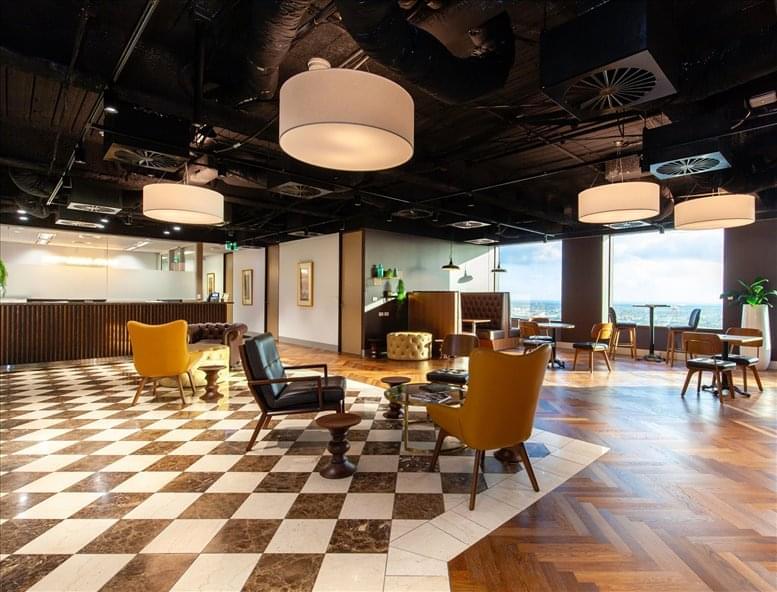 Westpac House
City of Adelaide Office Space
Offering CBD office space, Westpac House is a 5-star building in Adelaide, one of the most dynamic of Australian cities. It provides an unbranded classic office space environment with high quality... Read More >>
City Central Tower 2
City of Adelaide Office Space
This centre is located in the only premium property development in the last 5 years. This modern, well-appointed centre is located on top of a new garden... Read More >>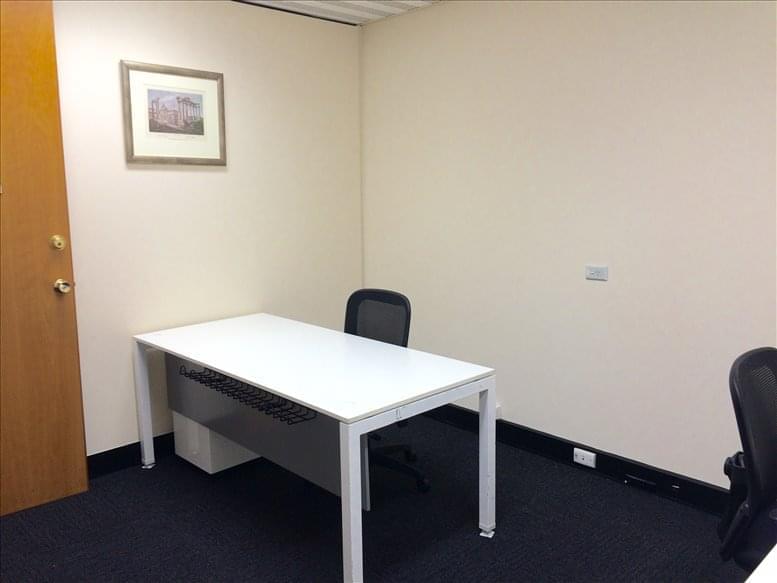 97 Pirie St
City of Adelaide Office Space
This centre is located in a recently refurbished building offering excellent working conditions in a light and airy environment. This superior business centre offers affordable serviced business... Read More >>